British Airways May Has The Key To Unlock The Travel World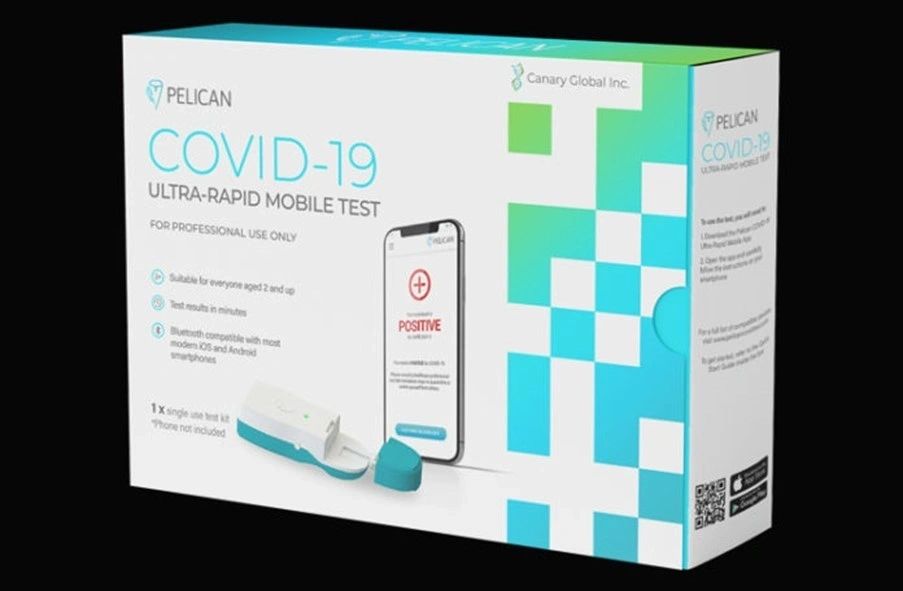 Once international travel resumes, mandatory Covid-19 testing will be required to enter some countries even if you have been vaccinated.
In most countries (the USA is probably an exception), the cost of Covid testing is ridiculously high and most of the government-approved tests take far too long to return a result and both of these issues will play a serious role in preventing the travel world from getting back on its feet if they're not addressed.
Some governments (like the government of the UK) are already looking into doing something about the high costs that some testing facilities are charging the public but it's a Covid test that British Airways is about to start trialling that may, in the short term at least, play a very significant role in allowing mass travel to restart sooner rather than later.
British Airways has announced that it is the first airline in the world to set up a trial of an "ultra-rapid" Covid-19 antigen test that returns a result in just 25 seconds. Yes, you read that right. 25 seconds.
The Pelican Covid-19 Ultra Rapid Covid-19 test is being trialled in partnership with medical tech company Canary Global and it has recently been approved for use in Europe and the UK and it's currently going through the process for approval by the U.S. FDA.
British Airways says that it will be inviting flight and cabin crew to take the Pelican test alongside all the other tests that they are required to take, and the results will be compared to see how they compare.
The test is a non-invasive saliva ultra-rapid digital antigen test that reportedly delivers 98% sensitivity and 100% specificity in symptomatic and asymptomatic individuals with SARS-CoV-2. Users simply take a sample of their saliva into a disposable sensor unit, shake, and insert it into a re-usable digital reader which is connected to a Bluetooth enabled device (like a smartphone), and then wait for the results that appear through a mobile app.
Importantly, the test is optimized to detect various variants of Covid-19 that have appeared in locations around the world.
Raj Reddy, the CEO of Canary Global and the inventor of the technology has said the following:
"Combining the power of nanosensor and digital detection technology, the Pelican CV19 test is the first ultra-rapid test that can return a PCR-like accuracy of 98% sensitivity and 100% specificity. We developed the test with the travel industry in mind where speed, accuracy and ease of use are paramount. We are excited to partner with BA as a pioneer and industry leader to trial this test, and we hope the Pelican test can soon be used as a standard test for travellers and crew around the world."
Subject to successful evaluation, British Airways says that it hopes to be able to offer the test technology on applicable routes where tests have to meet the stated specificity and sensitivity standards.
Right now, it is possible to get a PCR test done at select airports around the world and have a result returned within the hour so some people may be wondering why we would need a test that's even quicker. Well, it is actually pretty simple.
Right now, only a small proportion of people who usually travel are travelling so most testing centres aren't really under any kind of strain (which makes it all the more amazing that some of them are as useless as they are). When travellers start returning in the kinds of number that the travel industry needs, even tests that currently seem pretty quick will not even be close to being quick enough to cope with demand, and that is where this ultra-rapid test comes into play.
A test that takes just a brief moment to administer and just seconds to return a result could be a game-changer and may be the difference between travel restarting quickly and the travel reboot turning out to be a damp squib.
The challenge that lies ahead (both for Canary Global and any airlines that want to use this test) is to convince governments around the world that the test works as well as the PCR tests that are being used now and that can detect the variants that keep appearing.
The United States may consider an antigen test as an acceptable test for entry into the country, but a lot of other nations feel differently, and while I am sure airlines like BA would be delighted just to get transatlantic travel going again, it's going to take more than just a handful of countries to accept the Pelican test if it's to make the impact that the travel world needs it to make.
By Joe Cusmano