Australia Removes Digital Passenger Declaration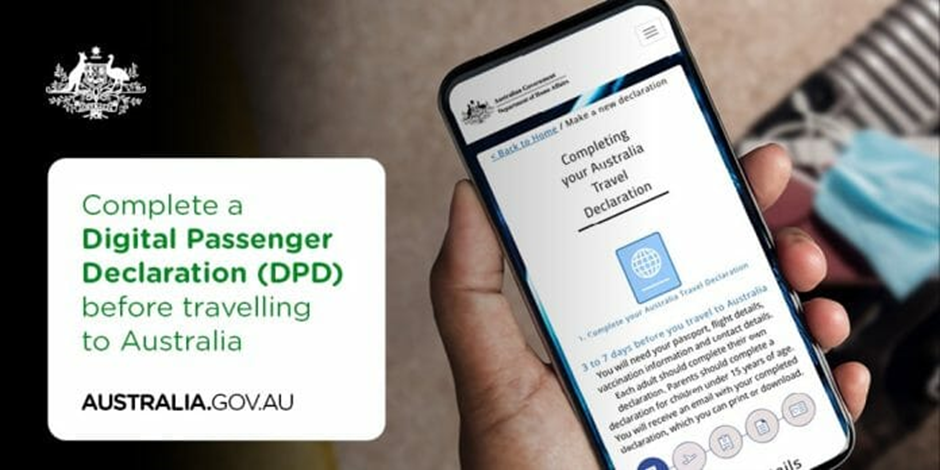 Travellers arriving in Australia will no longer be required to complete a digital passenger declaration from 6 July.
The pandemic-related border restrictions will be lifted this week, with arriving travellers no longer needing to report their vaccination status or get a travel exemption.
The Digital Passenger Declaration (DPD) required individuals entering Australia to provide contact information, disclose their vaccination status, where they had been in the previous 14 days, and agree to quarantine and testing requirements.
"People travelling to Australia will no longer have to complete a Digital Passenger Declaration (DPD) to indicate their COVID-19 vaccination status, following changes to the Biosecurity Act that take effect at midnight AEST on Wednesday 6 July 2022," said Home Affairs Minister Clare O'Neil.
Australian authorities have finally acknowledged travellers' frustration with the DPD, which has only elicited negative comments and reviews since its introduction.
"While it will eventually replace the paper-based incoming passenger card, much more work is needed to make it user-friendly." Australia Clare O'Neil, Minister of Home Affairs, said.
Travel to Australia is virtually returning to pre-COVID conditions, with pre-departure testing already cancelled and on-arrival testing removed for all states save South Australia.
Australia eliminates the requirement for full vaccination, and visitors will no longer be required to be fully vaccinated.
Visitors entering Australia must currently be fully vaccinated with a recognised vaccine. There is no need for a booster dose, and children under 12 are excluded. Children from 12 to 17 are exempt while travelling with a fully vaccinated parent or guardian.
The vaccination obligation will be repealed on 6 July 2022, and visitors entering Australia will no longer be required to register their COVID-19 vaccination status.