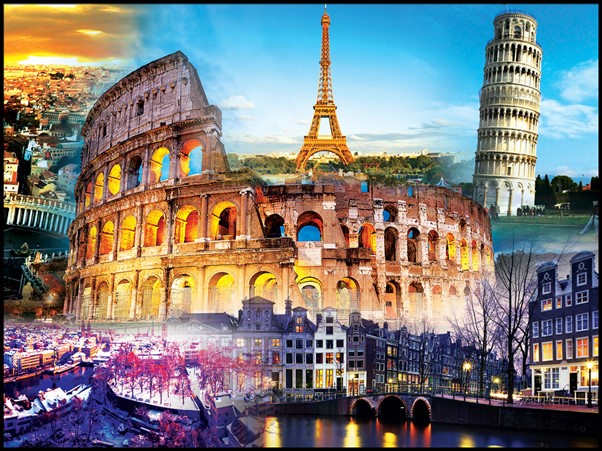 Flight cancellations and delays have become the norm in Europe this northern summer. The mayhem generated by travel-hungry hordes and labour shortages is not solely an Australian issue.
What happens when COVID-emerging millions, summer vacations, evaporating labour, and understaffed airlines are all combined?
The air turmoil in Europe has caused chaos in most airports, with no relief in sight until late this year. For those who believe that labour shortages are not just an Australian issue, the answer is no; they are a global issue, and with current flight, car rental, and travel service prices, anyone would question whether it is wise to travel now or wait until next year.
My daughter is looking into booking her European vacation in August, and tickets with one-stop service start at $3400. To add salt to the wound, a four-week compact car rental in Rome begins at $8000. So, just for the return flight and the car rental, she'll be spending more than $11,000.
A friend returning from Europe had her flight from Milan to Paris cancelled. She was forced to stay two additional days in Milan and two days in Paris to go to Amsterdam as that is how she was re-routed, only to be told that she had to be off-loaded from her international flight because they were overbooked.
This tale is currently the standard in Europe for many other travellers who wish to experience some normalcy and take the long-awaited abroad trip after more than two years of restrictions and lockdowns.
That's the message I want to send to people looking forwards to their first European trip in about two and a half years.
Of course, not everyone will be affected this way, but I believe that this will be the norm for most people travelling from large hubs right now.
My advice to people planning a trip is to expect the best and prepare for the worst because there is abundance.
The world is changing. The airline systems that deliver them cannot keep up, and the frontline staff appear to have vanished. Unfortunately, this new trend has affected various industries but is particularly acute in the airline industry right now.
Flights are frequently cancelled or delayed, disrupting forwards connections. Airports are completely packed; baggage is not delivered, and passengers are extremely upset since they often receive little assistance.
The recent trend among travellers is to bring cabin luggage if feasible because it is limited to 7KG, and airlines are stringent about it. Thinking about checking a piece of luggage is worrisome since you may be forced to live without it for a time or until it eventually catches up with you.
We know that here at home, travellers face similar problems, but they are not as severe as in Europe, where the situation is much worse.
So, if you are brave enough to travel to Europe right now, be aware that airfares are costly and car rental is a forbidden luxury. Most importantly, consider the mayhem you may have to endure at the airports when you arrive for your flights.
I advise you to reconsider travelling this northern summer if possible, and, as bold as it may sound, postpone your trip till next year. If you do this, book early for next year, preferably by the end of this year or early next year, to secure low-cost airline and other travel services.
I grudgingly agreed to do so, and my European trip will take place in May of next year, which may be long enough till some 'normalcy' returns.