Alitalia Final Call on October 15: Successor ITA Confirms Launch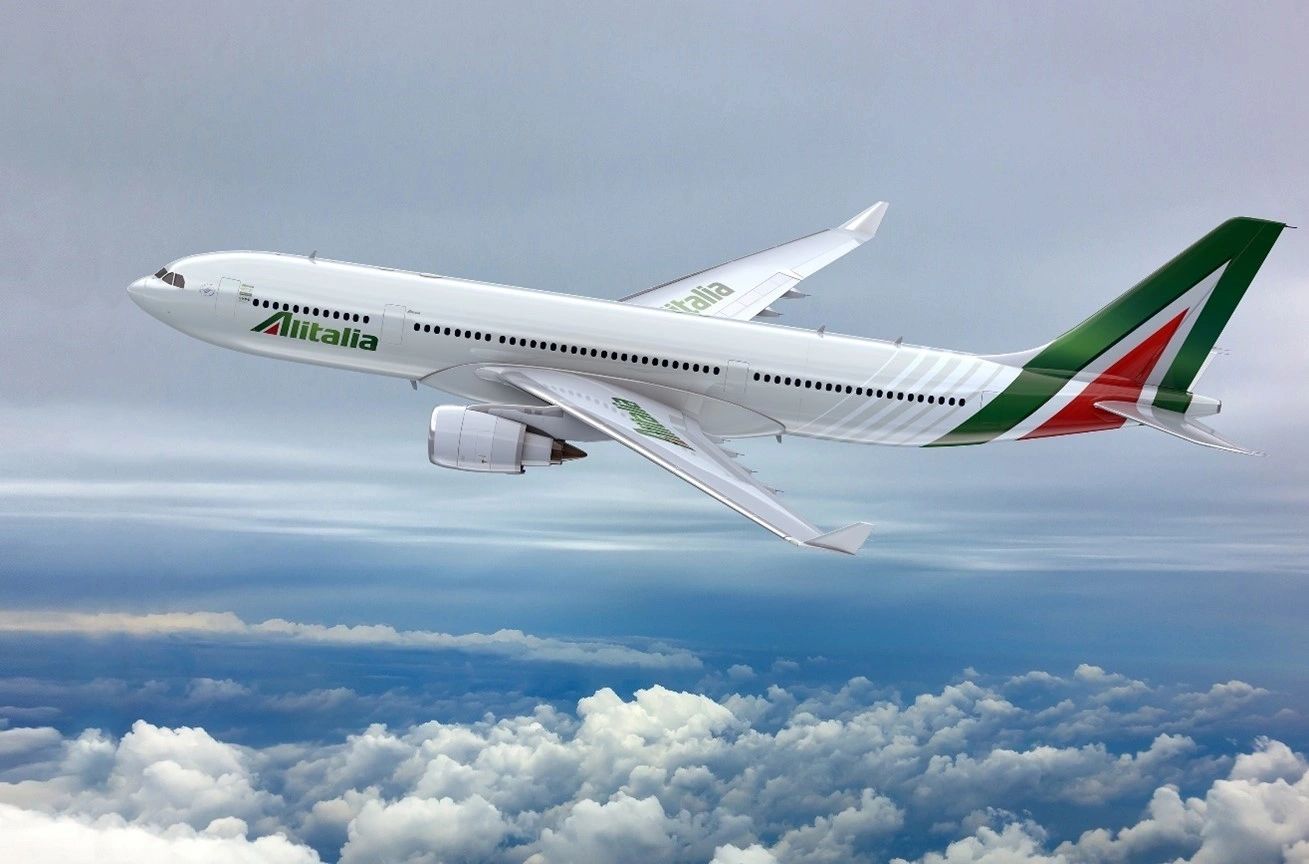 Italia Trasporto Aereo (ITA) will open the sales of flights and the application process for staff on 26 August as it moves forward with plans to start commercial operations on October 15, the new national airline of Italy said Tuesday. The successor to bankrupt Alitalia obtained its air operator certificate and license from Italian civil aviation authority ENAC on 18 August. Alitalia announced separately that it will no longer sell tickets for flights due to depart after ITA's launch starting midnight on August 24 local time.
ITA and union representatives have scheduled their first meeting for Wednesday morning to negotiate "new working conditions in line with market practises," according to the company. ITA did not elaborate on the terms, but the start-up stated last month that "all people will be hired with a new employment contract that ensures greater competitiveness and flexibility in comparison to other operators in the sector."
Negotiations will most likely be difficult because ITA will launch as a much smaller airline than Alitalia, which has failed to report profits for the majority of its nearly 75-year history and filed for bankruptcy again in May 2017. The new airline will begin operations with an initial fleet of 52 aircraft—less than half of Alitalia's pre-Covid fleet of 113 aircraft—and between 2,750 and 2,950 employees, compared to the Alitalia Group's current workforce of nearly 11,000 people.
Nonetheless, according to ITA's business plan, staff numbers in the "aviation" business will increase to 5,550 to 5,700 people by 2025, with the company potentially hiring an additional 3,750 to 3,950 people if it wins the tender for Alitalia's ground handling and maintenance divisions. This would bring ITA's employment level only 12% below that of Alitalia.
The ITA board of directors approved the company's binding offer for Alitalia's aviation business on Tuesday. According to ITA, the offer "includes 52 aircraft, a related number of slots, as well as contracts and complementary assets from the aviation sector in order to begin operations on October 15." On August 16, the new airline said it made a non-binding offer to Alitalia's administrators.
It did not say whether it had made an offer for the Alitalia brand as well. The initial fleet includes seven widebodies and 45 narrowbodies, including seven Airbus 330s, 44 A320 family planes, and one Embraer jet.
"An indispensable condition and our top priority is to complete negotiation with Alitalia under extraordinary administration for the sale of the aviation perimeter as soon as possible," ITA chairman Alfredo Altavilla said in a statement.
He added the new airline has "confidence in a constructive interaction with the trade unions in order to provide ITA with a new innovative employment contract capable of ensuring structural competitiveness of the airline with competitors." Italian daily newspaper Corriere Della Sera reported that ITA management has set a September 20 deadline to reach an agreement with unions to allow the company, in the absence of an agreement, "to develop alternative regulatory solutions."
Alitalia has gradually lost market share to low-cost carriers, and it is unclear whether its successor will be able to reclaim lost ground. According to ENAC data, Ryanair was the largest operator of routes into and out of Italy in 2020, with a 28 per cent share, nearly four times that of Alitalia.
Alitalia remained the largest airline on domestic routes with a 35% share last year, but it risks losing its lead as Ireland's Ryanair, together with its Malta-based sibling Malta Air, accounted for 34.4 per cent of passengers.
The low-cost carrier group is expanding its presence in Italy with the addition of new routes, a new base in Turin that will open on November 1st, and additional aircraft at existing bases such as Rome Fiumicino, Naples, and Bologna.
ITA reiterated its intention to proceed with the fleet renewal as planned. "Contacts with the major aircraft manufacturers are ongoing in order to identify, by the end of September, the strategic supplier that will enable the airline to operate a homogeneous aircraft fleet," the company said in a statement.
Italy's new flag carrier will also launch its own loyalty programme because it will not be able to compete for Alitalia's MilleMiglia programme under an agreement reached between the Italian government and the European Commission to ensure economic discontinuity between ITA and Alitalia.
Source: La Stampa
By Joe Cusmano