Australia Re-opened To International Tourist: The Wait Is Over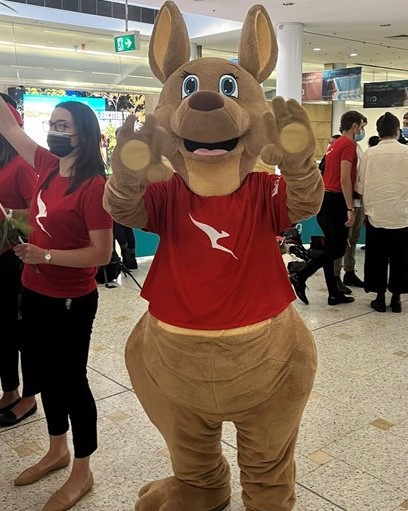 Australia's international borders have reopened to fully vaccinated visitors 704 days after they were closed to battle the spread of Coronavirus in 2020.
An estimated 9.5 million foreign tourists visited Australia in 2019 before border closures put the tourism industry on hold, according to figures provided by Tourism Australia.
The bulk of visitors to Australia come from China, New Zealand, South Korea, Japan, Singapore, the United Kingdom, and the United States.
But China, the largest tourist market in Australia, will be absent.
Chinese tourists are currently forbidden to enter Australia, Prime Minister Morrison says.
"That's why we're focusing our campaign on those markets that are open to travel to Australia," he said.
Inbound tour operators are working at 30% or less capacity than in 2019, while tourism companies are operating at 50% or less capacity than in 2019. Businesses don't expect a substantial influx of international visitors until October 2022.
Even though many people are worried about how the travel industry will handle the influx of tourists, airlines have already begun welcoming them in.
More than 14,000 passengers will be flown into Australia by Qantas this week alone on eight flights from overseas destinations.
At 6.20 am on Monday morning, QF12 from Los Angeles landed, followed by flights from Vancouver, Singapore, and London, which arrived throughout the day.
Jetstar's first unrestricted international flight, JQ18, touched down in Melbourne from Phuket at 10.05 am and QF70 from Delhi to Melbourne arrived at 1.35 pm.
Prime Minister Scott Morrison praised those in the tourism industry at a press conference on Monday and reminded them that the wait is over.
"I want to thank all of those in our international tourism industry here in Australia," the Prime Minister said.
"To them, I say, whether they're up in Far North Queensland or here in one of our biggest cities, where international tourism is so important, thank you.
"Thank you for pushing through over the course of this pandemic. The wait is over.
"The tourists are coming back, and my message to them is, to tourists all around the world, pack your bags, come and have one of the greatest experiences you could ever imagine – the experience you've been waiting for."