Your Most Prized Travel Accessory Will Be Your Vaccine Passport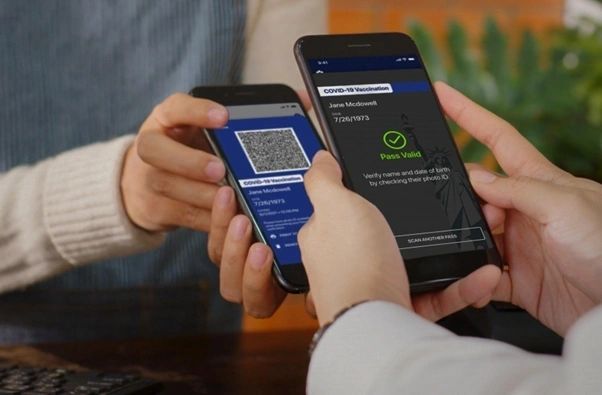 If you haven't already been fully vaccinated against COVID-19 at some point you may be and when you will and borders open up, you will probably start wondering, can I safely travel?
Travel is definitely beginning to pick back up, domestically here in Australia and domestic and internationally in some parts of the world where vaccination has been aggressive, but depending on where you would want to go and what type of trip you want to take, you may need to pack more than just your photo ID and wallet. Now, you might also need a vaccine or digital health passport before you hit the road.
I have published a few stories over the past few months talking about vaccine passports and what they are, who is making them. Not every app or platform will offer the same features but being able to prove your vaccination status will likely be an essential part of the travel experience after the pandemic.
Here's why a vaccine passport could be the key to having a safe, seamless trip the next time you travel.
Some destinations will require proof of a COVID-19 vaccine
More than 90 countries have now reopened for travel and some of those countries have already announced plans for travellers who have been fully vaccinated.
In some cases, being able to show proof of vaccination may be your only way in. Last week, for example, Iceland said it would welcome fully vaccinated travellers, basically anyone who can prove that it has been fully vaccinated.
Some digital health passports are still in the early stages of development, IATA announced that their app will be available this month on Apple App Store to be downloaded.
The European Union has indicated that it's developing a version of vaccine passports for Europe. The Digital Green Certificate will prove that travellers have been vaccinated against COVID-19, received a negative test result, or recovered from COVID-19.
These apps are desirable because they mean you do not have to keep track of paper documents, and they are being designed to verify the information to reduce the likelihood of fraud and besides proof of a vaccine can get you out of quarantine
Early in the pandemic, many destinations had strict testing and quarantine requirements. As more people worldwide become vaccinated, some locations particularly those heavily reliant on tourism like Thailand have eased those requirements.
So, even if having proof of vaccination is not a requirement, it could be the key to skipping lengthy quarantine periods and rigorous testing requirements.
Digital health passports have already been rolled out on several popular routes on different airlines.
Digital health or vaccine passports are expected to be optional however it will be an important new travel amenity and will likely be leveraged in the travel industry and other large gatherings, such as sporting events. It's still a bit early and health passport aren't universal, but we can look at the present to get a sense of what may be required in the future.
I am sure many people are thinking about travelling or have already booked trips for 2022. But the travel landscape looks a lot different now than it did last year in March when many people last travelled. You will likely need to prove you have been vaccinated at some point in the future particularly if you want to travel to specific locations.
As destinations reopen to vaccinated travellers, new technology has made it easier to avoid long quarantines or expensive testing requirements, which means you'll want to use a vaccine passport to make your travel a little easier.
By Joe Cusmano