Western Australia opens borders to NSW & VIC, with conditions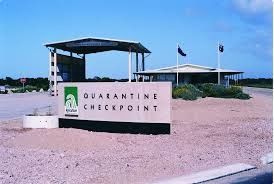 Finally, Western Australia will open its borders to NSW and Victoria on December 8, after the eastern states deemed "very low risk" by WA health authorities.
Travellers from those states will no longer be required to quarantine for 14 days on arrival in WA.
They have been subject to almost nine months of restrictions in one of Australia's toughest pandemic border regimes.
Premier Mark McGowan's decision, announced on yesterday morning, means WA has removed border controls for all states and territories except for South Australia, which continues to grapple with a community outbreak.
Mr McGowan said the move came after Victoria reached a milestone of 28 days without community transmission of COVID-19 last Friday. NSW is expected to hit the same mark this Friday.
"It has been a remarkable effort from Victoria, in particular, given the position they were in a few months ago. It is an outstanding achievement, unrivalled around the world," he said.
"I'd like to acknowledge and thank everyone for their patience and understanding.
"It's been a long wait.
"As a country, I'm so relieved we've gotten to this point. It's a credit to all Australians that we are nearly at the point of eliminating the virus in the community."
Victoria has already hit WA's criteria to qualify for eased border rules, while NSW has now gone 24 days without a locally-acquired infection.
With the expectation NSW will reach that same milestone on Friday, millions of people from the eastern states will finally be able to travel to WA to visit family and friends.
From December 8, Victoria and NSW will be categorised "very low risk" under controlled borders, joining the ACT, Queensland, Northern Territory and Tasmania.
Mr McGowan said travel would be permitted to WA under the following conditions:
All Perth airport arrivals must undergo a health screening and temperature test on arrival.
Travellers must be prepared to take a COVID-19 test at the airport if asked to do so by a health clinician.
Travellers must complete a state government border pass declaration stipulating they have no COVID symptoms and which jurisdictions they have been in for the past 14 days.
Travellers must confirm they have not knowingly mixed with anyone from South Australia.
Land arrivals will be met at border checkpoints for health screening and to have their pass declaration checked.
With WA opening the border, Australia has now got all state borders open in time for the Christmas holidays.
Written by: Joe Cusmano