Western Australia Closes Border To South Australia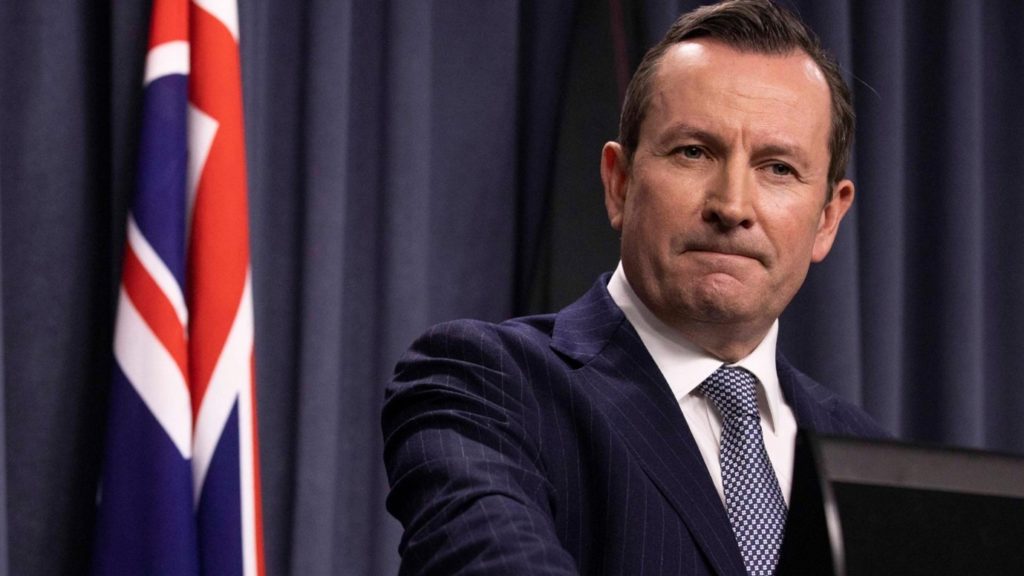 Following recent COVID cases in South Australia and the increased threat of the new Omicron variant overseas, Western Australia has closed its border with South Australia.
The change to "low risk" status takes effect immediately. It implies that only approved double-vaccinated people who complete 14 days of self-quarantine and testing will travel from South Australia.
Premier Mark McGowan stated that there was a tremendous degree of ambiguity surrounding the recently discovered Omicron variant, making it critical for WA to have strong safeguards in place for states that have relaxed their international borders.
"The new variant originated in southern Africa and has now been found in Europe, Asia, and the Middle East," Mr McGowan explained. "Because so little is known about the variant, we must proceed with extreme caution in dealing with possible spread into WA from overseas travellers arriving in other states." In recent days, South Australia has also experienced a surge in COVID-19 cases from interstate. While they are not Omicron cases, they pose a risk to the people of Western Australia.
"As a result, based on the most recent medical advice, we need to strengthen our border controls with South Australia."
Mr McGowan stated that authorities would continue to monitor the situation in Queensland and Tasmania closely. Both are now rated as "extremely low risk," which means that vaccinated people can travel freely.
Anyone who arrived in WA from SA between November 23 and 3 p.m. on November 27 and was at the identified exposure locations during that period must self-quarantine for 14 days and get tested right away.
Recent visitors should become acquainted with the most recent exposure sites identified by SA Health.
Victoria is still classified as "extreme risk," New South Wales as "high risk," and the Australian Capital Territory as "medium risk."
WA Health Minister Roger Cook expressed concern that international visitors may enter South Australia through New South Wales, Victoria, or the ACT without being quarantined and then proceed to Western Australia.
"South Australia's loosened border policy has resulted in increasing infections from other states, and while community transmission has not yet occurred, there is an increased number of exposure sites," he said.
"This is again another warning that people should not be complacent about getting vaccinated." Vaccination is the best method to protect yourself and your loved ones, and we encourage everyone who hasn't already to register for WA."
The Emergency Management Act governs WA's border procedures, and failure to comply can result in penalties ranging from a $1,000 fine to a $50,000 fine or jail time.
This comes after the federal government imposed a slew of additional limitations on international visitors after discovering the new Omicron variant of COVID-19.
All international travellers will be required to receive a COVID test upon arrival and self-isolate for 72 hours under the new rules.
In addition, visitors from nine countries, including South Africa, Namibia, Zimbabwe, Botswana, Lesotho, Eswatini, The Seychelles, Malawi, and Mozambique, will be required to stay in a hotel quarantine for 14 days.
Flights into Australia from these countries have been temporarily suspended.
In addition to existing entry criteria such as confirmation of vaccination and a negative PCR test result, all international arrivals will also be required to submit a list of all countries visited during the last 14 days before arrival in Australia.