Virgin Australia Partners With Link To Re-start Sydney-Canberra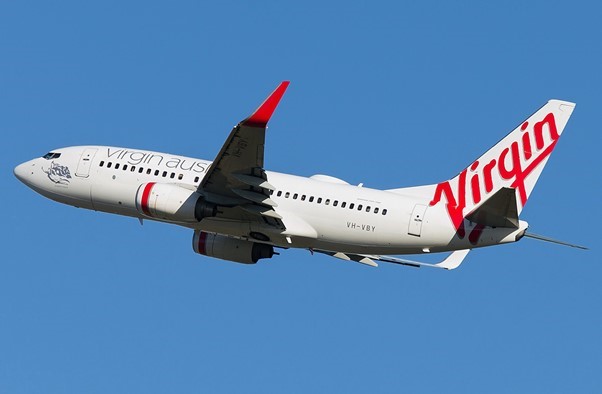 Virgin partnered with Link Airways to restart regular flights between Sydney and Canberra, which were suspended at the start of the pandemic.
The announcement follows the same pattern with the ACCC approving a partnership between Virgin and Alliance on 41 flights, including between Sydney and Canberra.
Up to nine flights every weekday are now available for booking on Virgin's Sydney-Canberra service, which had been suspended in April 2020 at the height of the pandemic.
In light of Rex's strong criticism of the competition commission's ruling and its expansion into the same route earlier this year, the decision might potentially anger Rex. All airlines have not been accused of breaking any regulations.
A complimentary cup of tea or coffee and a water bottle will be provided to passengers on short weekday flights.
CEO Jayne Hrdlicka said, "Virgin Australia is constantly searching for innovative ways to connect Australians, and this news is a brilliant example of how we are working strategically to benefit our consumers."
It will offer more than 16,000 seats per month, as well as access to Virgin's Canberra lounge for those who qualify.
As of September, "our Sydney-Canberra service is the 15th new domestic service that we have added to our domestic network," she noted.
Thanks to the airline's return of Sydney-Canberra routes, there will be more options and flexibility for passengers travelling to and from Canberra for business, pleasure, and government sector users.
In areas like Sydney-Canberra, where Virgin Australia's 737-800 planes can't fly effectively, the airline has signed a partnership arrangement with Link Airways.
Despite the airline's rapid expansion of domestic and short-haul international service, it will continue to look at chances to connect Australia.
When Virgin Australia was taken over in September, the airline announced 15 new services, some of which had never been offered in the airline's 21-year existence.
Both Virgin and Alliance have been granted permission to work on 41 regional routes, including Sydney – Canberra, by the Australian Competition and Consumer Commission (ACCC).
Virgin's decision to collaborate with Link comes on the heels of the ACCC's approval for Virgin and Alliance to collaborate on 41 regional routes, including Sydney-Canberra.
The agreement allows the two airlines to exchange pricing, capacity, and flight schedule information with Alliance, which will use its post-administration, reduced fleet to service smaller communities.
Qantas had an effective monopoly on flights between the two cities until earlier this year, when Rex began its service, accusing Qantas of "price gouging" and overcharging passengers.
Rex stated that it would operate seven return flights per day between Canberra and Sydney beginning on April 19, but this number could be increased to ten.
Qantas now operates the route with bigger 717s and smaller Dash 8s.