US Travel Rules Ban Foreign Covid Survivors With One Shot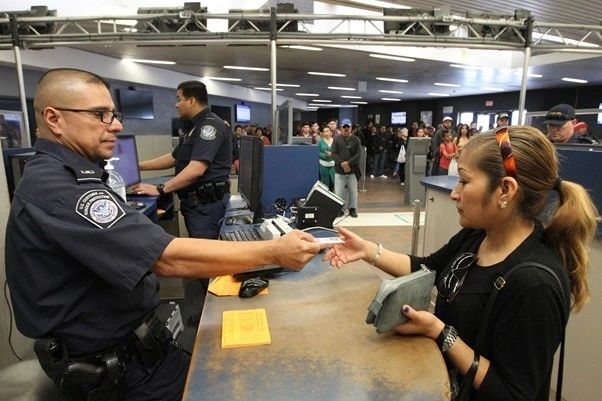 Foreign persons who have recovered from Covid-19 and then received one round of two-dose vaccines would be denied admission under the new US travel policy, which is the standard the European Commission consider full vaccination.
The United States stated on Friday that it would begin accepting vaccinated visitors on November 8 and that this would include "any combination of two doses" of two-shot vaccines from the Centres for Disease Control and Prevention. Regardless of whether they recovered from Covid-19, a spokesperson for the agency affirmed that persons who had only received one dose would be eliminated.
This disparity may complicate travel arrangements across Europe because some nations consider those who have recovered and had one vaccination to be fully protected for the time being. The EU digital Covid certificate, the bloc's widely recognised vaccine passport, accepts this standard as well.
Vaccination in the United States has never included recovery from Covid-19 in the criteria. To be considered fully protected against the virus, US citizens must have received both doses of a two-dose vaccine or Johnson & Johnson's one-shot vaccine.
According to reports, the Biden administration plans to deny entry to foreigners who have recovered but have not had two injections, regardless of whether their home nation deems them immunised. This might create new tension between Washington and Europe, particularly with France.
The term "completely vaccinated" has different meanings in other countries. After recovering from Covid-19 and obtaining a single dose of a two-dose vaccination, Germany, France and Norway each consider someone completely immunised with one dose of vaccine.
The Greek government considers someone completely vaccinated after receiving a first dose six months after recovering from Covid-19. After recovering from Covid, Austrians can wait up to a year before receiving a second dose and are still deemed vaccinated during that time.
People who have recovered from Covid and got one dose of vaccination within a year after testing positive will be issued a "green certificate" in Italy, which is required to work and access most indoor venues. The certificate is valid for one year from the date of issue.
Policy in the United States accommodates several hypothetical situations for which domestic regulators have not yet given their approval. The US Food and Drug Administration has allowed certain vaccines for foreigners, including those that have not been cleared by the US Food and Drug Administration, and as of November 8, they can fly directly to the US.
The United States also intends to accept visitors who have received doses from two distinct vaccines, a strategy that is now being considered by the FDA for Americans but has not yet been authorised.
It will replace an existing prohibition on non-Americans travelling directly to the US from specific locations, notably Europe, because of the threat of a pandemic, regardless of whether they are vaccinated.
Source: Bloomberg
By Joe Cusmano