Here Is What You Need To Know About The U.S. Travel Reopening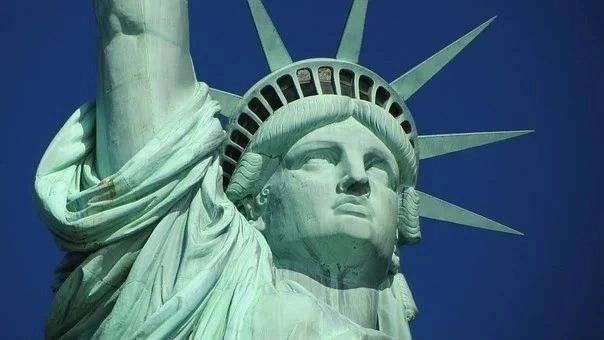 Visitors from Europe, Australia, Japan, and Singapore will no longer be subject to a blanket travel ban imposed by the United States. Even a date has been set after months of waiting.
This is what to expect before the announcement, what will not change, and how to properly plan a trip in the meanwhile, including recently revealed information on what counts as proof of vaccination and who might be excluded.
According to reports, the United States would no longer impose blanket travel bans that affect entire countries and areas in favour of more scientific and nuanced approaches that allow admittance to all properly vaccinated visitors as of November 8, 2021.
Effective from this day on, you are only permitted entry into the United States if you have received all required immunizations or are under the age of 18 in the case that you have not received them all.
There are plans for them to become part of a bigger framework designed by the Biden Administration for restructuring US travel regulations, according to FT, including enhanced contact tracing, with airlines supplying email and phone information.
Everyone who comes to the country must now be immunised and have a negative test within three days of arrival. In some cases, the test is antigen or PCR-based, while in others, it is an approved "at-home" test conducted under the supervision of a clinician.
Unvaccinated Americans who go to the United States must have a negative test within 24 hours of departure and a post-arrival test.
Initially, there were concerns that anything involving "working groups" or new "systems" for US travel would take months, but this does not appear to be the case. In addition, it has been made clear which vaccines are eligible for inclusion in the programme.
With this new policy in place, travellers from the United Kingdom, Europe, and other countries now restricted from visiting America will be able to do so if they are completely immunised with an approved vaccine and can prove it, according to the Washington Examiner. This test is all that is required prior to the flight.
The prohibition on international travel will be repealed on November 8th when the new administration takes office. News reports indicate a 700% increase in new bookings for US travel. At least through the end of January, though, passengers will be compelled to wear face masks on planes.
Travel preparations for those who have been immunised outside of the US or with a vaccine not available there have been much improved as a result of the United States providing some clarification on which vaccines would be accepted. You may learn more about the list here and compare it to the official United States travel resource here.
Immunizations that are licenced for use in America will be allowed access into that country. As long as all the required vaccinations have been had and are up to date, people under the age of 18 travelling with an adult do not need to be completely immunised, but they must be checked for diseases before leaving.
According to the Financial Times, persons who participate in clinical trials in the United Kingdom will be considered 'completely vaccinated' in the United States as well.
In many cases, airlines and hotels still provide flexible travel policies that make it possible to change travel dates without incurring additional costs.
With all the positive news and rising immunisation rates, these restrictions will most certainly be repealed in the near future. As a result of airlines' eagerness to see the US lift its travel limitations, big sales are likely to occur in the UK and Europe in the near future. For myself, I'll be watching for Cyber Monday and Black Friday.
Taking advantage of low-cost flights when they are on sale can be worthwhile, but do so at the risk of missing out on future deals.
However, the new US system for international travel has been implemented, and ESTAs will continue to be required for entry and must now be renewed at least 72 hours before departure. Pre-trip checks to make sure your ESTA is still valid are always recommended.
By Joe Cusmano