This major cruise line just announced plans to restart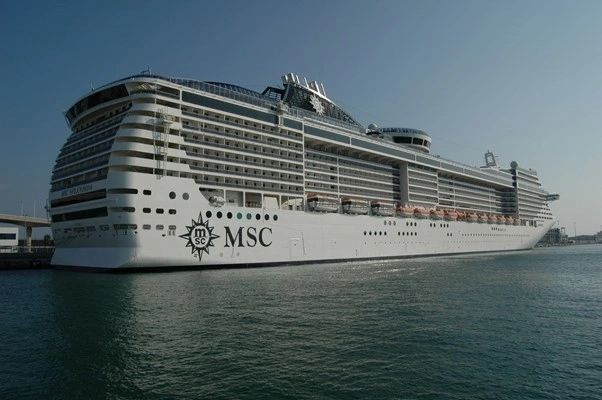 It seems that the return of cruising is starting in high gear. One of the world's biggest cruise lines, MSC Cruises, announced on Thursday it would resume operations with more than half its fleet over the next three months, but not in Australia though!
The 18-ship brand already has restarted sailings out of Italy with one ship, MSC Grandiosa. But it now plans to have at least 10 ships sailing by 1st of Aug.
All 10 ships will operate in Europe, where government officials have been more open to a resumption of cruising in recent months than some other governments including Australia, Canada and the United States which continue to ban cruising from their ports due to worries about the spread of COVID-19.
"Today we have clarity on which European destinations and ports will initially be open this summer, and we have fully reflected this into a first set of new and updated itineraries for the upcoming season," MSC Cruises CEO Gianni Onorato said in a statement accompanying the line's announcement. "Guests can book their holidays with us with confidence."
The restart outlined by MSC Cruises is by far the most comprehensive to date from any major cruise brand.
The world's largest cruise line, Royal Caribbean, has mapped out definitive comeback plans for just a handful of its 25 ships. The world's second-largest cruise brand, Carnival Cruise Line, hasn't announced concrete comeback plans for any of its 24 vessels.
The plan for a cruising restart that MSC Cruises unveiled on Thursday included three ships sailing in the Western Mediterranean, three ships sailing in the Eastern Mediterranean and four vessels deployed to Northern Europe.
The MSC Seashore sailings will continue through late October. The ship which is new for MSC Cruises is scheduled to debut in late July and will operate sailings to the Caribbean out of Miami starting in November, the line said.
The three MSC Cruises ships starting back up for Eastern Mediterranean sailings will be MSC Orchestra, MSC Splendida and MSC Magnifica. All three will begin sailings in June.
MSC Orchestra will sail to the Greek Islands and Croatia out of Venice and Bari, Italy, starting on June 5. MSC Splendida will sail to Greece, Montenegro and Croatia out of Trieste, Italy, and Bari starting on June 12. MSC Magnifica will sail to the Greek Islands and Croatia out of Venice, Bari and Piraeus, Greece (the port for Athens), starting on June 20.
In Northern Europe, MSC Cruises will have one vessel — MSC Virtuosa — sailing out of the U.K. port of Southampton starting on May 20. The trips will be open to U.K. residents only.
Three MSC Cruises ships — MSC Seaview, MSC Musica and MSC Preziosa — will sail out of the northern German ports of Kiel, Warnemunde and Hamburg starting between June 19 and June 21, the line said, assuming the ports are open by then. The ships will sail varied itineraries to the Norwegian fjords and Baltic countries.
In his statement, Onorato hinted that comeback plans for more of MSC Cruises' 18 vessels could be announced soon.
MSC Cruises has been one of the leaders in restarting cruises around the world in the wake of the coronavirus pandemic. It restarted sailings out of Italy in August with the MSC Grandiosa, and the trips have continued with just one interruption since then.
The line on Thursday said the vessel had carried more than 60,000 passengers since restarting operations without incident.
MSC Cruises is testing all passengers for COVID-19 as they arrive at the pier for sailings and has implemented a long list of onboard safety protocols including a mask-wearing requirement and social distancing rules.
In recent weeks, a number of cruise lines have begun mapping out restart plans, often with just one or two vessels.
By Joe Cusmano