The Travel Bubble with the Land of The Long White Cloud is On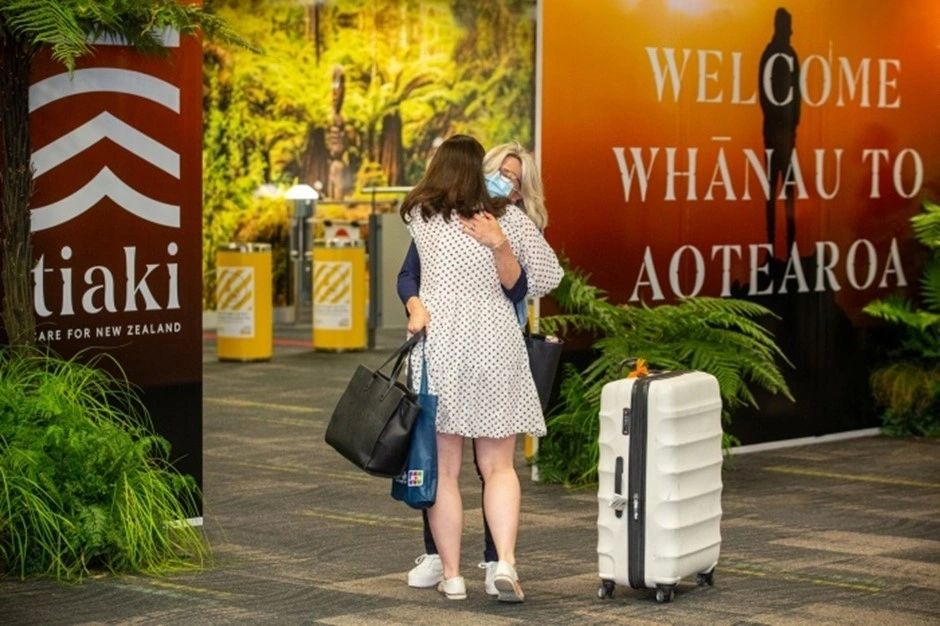 Yesterday thousands of passengers were able to move freely without quarantining or any other restriction between Australia and New Zealand for the first time in a year, prompting celebrations.
The news marks an important milestone for Aussies and Kiwis who have not been able to freely travel between the two nations since March 2020. Airports in Australia and New Zealand were filled with emotional scenes yesterday.
Travellers were greeted into Wellington International Airport with a unique 'Welcome Whanau' arrival, a collaboration between Air New Zealand, Wellington NZ and Wellington Airport with support from New Zealand Māori Tourism and Tourism New Zealand.
The travel bubble, among the first of its kind in the world, establishes reciprocal quarantine-free movement subject to certain conditions. While most Australian states have waived quarantine for Kiwis since late last year, the government in New Zealand has been hesitant to extend the same treatment to Aussies.
Many families have finally reunited with after a very long year or longer even longer for some, grandchildren met their grandparents for the first time and brothers and sisters were finally together. Watching the scene on TV was very emotional.
The border restrictions put in place by the coronavirus pandemic have been especially jarring for Aussies and Kiwis, who have been able to live and work indefinitely in one another's countries without a visa since the 1970s. Around 570,000 people born in New Zealand live in Australia, according to government statistics, and more than 60,000 Australian-born people in New Zealand.
"We have genuinely missed our Australian cousins," Prime Minister Jacinda Ardern of New Zealand told reporters on Monday afternoon. She added: "And that's because, in some cases, they are literally our cousins. That's certainly the case for me."
In Wellington, the end of the runway was painted in giant letters with the words "Welcome Whanau," a word that means "family" in Te Reo Maori. Travellers emerging into the arrival hall were welcomed by cheers, camera flashes and dancers performing the haka, a Maori tradition.
PM Jacinda Ardern has pointed to the bubble as a way to revive New Zealand's ailing tourism industry, which before the pandemic employed nearly 230,000 of the country's five million people, according to the country's tourism board. Australians account for about 40 per cent of New Zealand's international tourism.
The bubble also represents a possible lifeline for airlines in Australia and New Zealand, which have been forced to lay off thousands of staff. They celebrated, appropriately, with plenty of bubbles, Air New Zealand ordered 24,000 bottles of Champagne for the occasion, handing out free glasses to passengers on predawn flights.
But neither Australia nor New Zealand is likely to open to the whole world anytime soon, considering that the vaccination drives off to a slow start.
By Joe Cusmano