The New Seven Priorities for the Recovery of Travel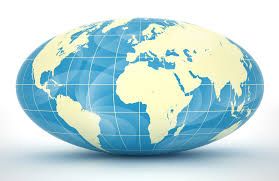 Lots of people are dusting off their passports in hopes of some travel this year. It may not be this summer, it may not even be autumn, but for many, the desire is returning. Now that airlines are beginning to nail safety measures and destinations are finding intelligent ways to ensure visitor safety, the big question is: where can you go? The answer is two clicks away…
The World Tourism Organization (WTO) has released a set of global tourism guidelines to support governments and the private sector to recover from the Covid-19 Pandemic crisis.
The new guidelines are focused on seven priorities for the recovery of the global tourism industry based on the pillars of mitigating the economic impact of the coronavirus, developing safety protocols and coordinated responses, and fostering innovation.
UNWTO Secretary-General Zurab Pololikashvili said the guidelines would build on the knowledge and input of the public and private sectors, and from several United Nations agencies as part of the UN's wider response to tourism's recovery.
"These guidelines provide both governments and businesses with a comprehensive set of measures designed to help them open tourism up again in a safe, seamless and responsible manner," Pololikashvili said.
"They are the product of the enhanced cooperation that has characterised tourism's response to this shared challenge."
It comes as the UN specialised agency warned in May that international tourist arrivals could fall by between 60 per cent and 80 per cent, putting 100 to 120 million livelihoods at risk and possibly lead to US$910 billion to US$1.2 trillion lost in exports.
A highlight of the new UNWTO guidelines is the emphasis on fostering the digital transformation of destinations, companies and employees with free online training and the use of apps like the 'Hi Card', as well as the use of tech to promote social distancing in hotels and tourist destinations.
Furthermore, the UN agency has strengthened its partnership with Google to promote digital learning and online skills training to provide new opportunities across the global tourism sector.
The guidelines also include recommendations for the recovery of meetings and events, with hygiene and operations, and product and marketing advice covered.
Meantime IATA ( International Airline Transportation Association ) has created an Interactive (COVID-19) Travel Regulations Map, maintaining an up-to-date, authoritative resource that travellers can reference to gauge which worldwide destinations are opening up to receive visitors again, and to what degree. Which destinations worldwide are open for travel?
Times are changing It is important to remember that rules are changing by the day, and for travellers, mostly for the better. Countries which say all flights are suspended today may change in days, weeks, or months, so it is important not to give up on your first search. A perfect example? Europe.
Europe plans to open external borders to travellers from outside 15 June, so expect to see major changes from that date to each country's offerings.
The same could be said for Asia, where Thailand expects to open to international visitors from July 1st, after closing all international gateways for many months. Basically, check back regularly, and particularly to make sure you meet the requirements and you have everything you need before you fly.
Stay safe!