The New Aircraft That We Will Be Set To Fly In Starting 2022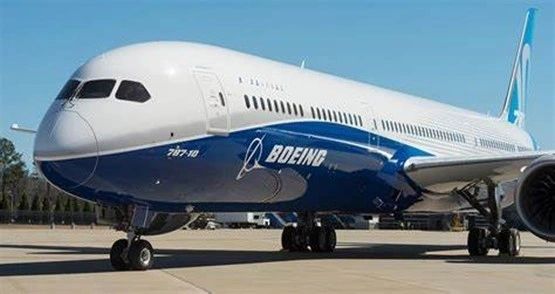 Aircraft deliveries have been delayed due to the pandemic, but there's still something exciting in store for travellers who enjoy trying out new aircraft.
New York and London nonstop flights are expected to begin in 2024-25 on Qantas' Project Sunrise flights. Rather than the Boeing 787-9 Dreamliner's that the airline now utilises on its nonstop flights between Australia and London, it will need a new aircraft type to accomplish this out of Darwin.
The pandemic thwarted Qantas' plans to buy 12 modified Airbus A350-1000 planes for the Project Sunrise flights, scheduled to begin in March. Qantas CEO Alan Joyce's Project Sunrise is a trophy-case initiative; therefore, an aircraft order will certainly occur in early 2022.
In addition to the A350, Boeing's 777-8, the longer-range member of Boeing's 777X family, might be a contender for Project Sunrise. The 777-8's normal version has a range of 16,170 kilometres, which is insufficient for a nonstop journey from Sydney to New York, let alone Sydney to London.
However, if Boeing agreed to join Qantas' party, a longer-range 777X may be an option. With Airbus's A350-900 Ultra Long-Range aircraft, Singapore Airlines could fly nonstop from Singapore to New York City without refuelling.
The 777X is being hailed as a replacement for the 747, a plane that has been adored for decades. The twin-engine aircraft has a more extended range and consumes less fuel than the jumbo. When the 777X was first planned, Qantas was supposed to be an early client; however, the airline chose Airbus A380s and Dreamliner planes instead.
Qantas' new order would push Boeing's 777X to the back of the line, as the plane has been hampered by delays and is not expected to enter commercial service until 2023 at the earliest.
The 777X, painted in the colours of the Middle Eastern airlines, is anticipated to arrive in Australia within the next few years. Etihad has ordered 25, Emirates has 115 and Qatar 60, Singapore Airlines has 60, and Cathay Pacific has 25. Middle Eastern and Asian airlines have placed most of the 777X's orders. British Airways and Lufthansa's only customers in Europe, with US airlines waiting in the wings.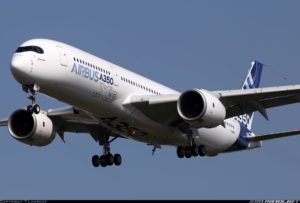 An order for 100 new aircraft, valued at $5-9 billion, was announced by Qantas in October 2021 to replace its ageing domestic fleet of 75 Boeing 737-800s and 20 smaller 717s. Before the end of 2021, a decision will be made between Airbus' A320 and Boeing's new 737 MAX.
On the other hand, Virgin has decided to stick with a fleet of 737s. Most of the fleet, 72 aircraft, are 737-800s, with only two 737-700s now in service. After the airline fell into administration in April 2020, all other aircraft types were axed.
With the 737, Virgin will fly to popular tourist destinations like Bali, Fiji, and New Zealand again. There is an order for 25 Boeing 737 MAX 10s from the airline, which will arrive in 2023.
Even though Rex has a fleet of six Boeing 737s and the world's largest fleet of Saab 340s, plans to acquire two more 737-800NGs were postponed during the most recent shutdown, with the new purchases due in mid-2022.
Bonza, the new low-cost entrant in the Australian domestic market backed by US funding, will use Boeing 737-8 planes when it begins flying in early 2022.
Aside from freighter flights, we're unlikely to see any more Boeing 747 flights in Australian airspace. Although the last of Qantas' 747s are scheduled to be decommissioned in 2020, the airline's A380s have been granted a reprieve. Qantas expects to restore 10 of its 12 A380s to service in 2022, with the first service beginning in March on the Sydney to Los Angeles route, followed by an A380 service on the Sydney to London route in the second part of the year.
How did things turn out for the super-jumbos, then? Many people will miss the A380 when the world's largest passenger aeroplane is phased out, but it won't be for some years yet. As of Dec. 1, Singapore Airlines has restarted its A380 service to Australia after a 21-month absence.
There are currently 115 A380s in service, with five more on order, and Emirates is the largest A380 operator. Although some of these carriers have mothballed at least part of their superjumbos during the pandemic, with a resumption to service relying on future demand, Singapore Airlines, British Airways, ANA, and Korean Air still have A380s in their fleets. The Boeing 787 Dreamliner or the Airbus A350 is likely to be the plane you fly on your next international flight unless you're flying with Singapore Airlines or Emirates.
Source: Traveller