The Hurdles With International Travel Right Now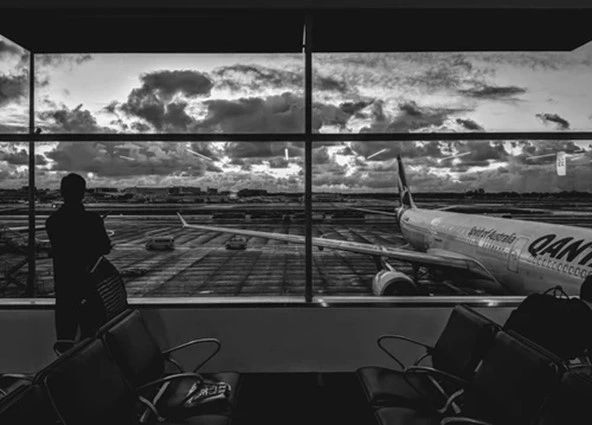 Most people are getting vaccinated, and some domestic borders will be reopened soon. However, the states of WA and QLD will not open their borders until they have eradicated the virus, rather than simply living with it. Additionally, the reopening of international borders has been pushed back until November, making it appear that travel will be resumed in earnest soon.
Despite their strong desire to travel, some people are hesitant to fly overseas at this time due to their conflicted thoughts.
Pre-flight vaccination testing is one of them, correct or incorrect. For some, taking a long-awaited vacation isn't worth the danger of testing positive while they are away from home. Knowing that a short trip could end up turning into a long one is enough to keep them from taking the chance.
Another issue is that tourist experiences and enjoyment vary widely from one country to the next. It can be challenging to find accurate information regarding rules and etiquette when travelling to different countries.
There are locations where beaches are closed, and curfews go into effect in the early evening. For example, drinking is prohibited in Thailand in quarantine hotels, and masks are the standard outside. In other words, taking a trip involves a certain amount of risk of experiencing unwanted problems, especially if you paid for it.
Many people, including myself, have been estranged from loved ones for far too long and will go to any lengths to reunite with loved ones. As a result, going on a journey solely to see family and friends may seem less stressful.
A new "travel planning" approach spawned by the epidemic goes much beyond just looking at flight dates and hotel locations. It's also challenging to find information on these topics. That is why I believe we should entrust the planning of our trip to travel experts rather than taking the chance and venturing into the unknown.
State members in Europe have varying levels of regulations. In contrast, the United States has its norms, which can be different from state to state.
Before choosing a holiday destination, be sure to check if masks are required, or you need proof of vaccination for bars if bars are still open, or the norms to dine in a restaurant. Information might be hard to come by at times, even more so when it's constantly changing.
Almost universally, borders are reopening rather than closing these days. Many countries that are wary of taking risks have changed their focus to reopening travel again safely. Just a few short months ago, things that looked unattainable seemed unachievable.
It's inevitable that, as immunisation and better treatments make the pandemic common, reasons for keeping things that make travel so wonderful closed would wane.
If the restriction persists, visitors will have various experiences depending on where they go, whether it's another country or simply a different state.
If you are concerned about potential travel obstacles that may arise in the current climate, the simplest thing to do is to wait a bit longer. Global vaccination rates continue to rise, and pharmaceutical companies are developing viable treatments for Covid, so some of the current regulations and restrictions will soon have to be removed.
Written by Joe Cusmano