The Delta Variant May Ruin The Travel Industry, US Airlines Warn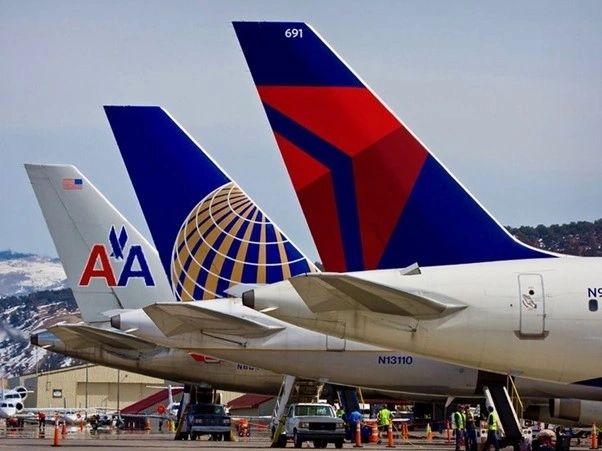 Airlines including United, Southwest, and American believe the delta variation is reducing demand.
According to The Wall Street Journal, U.S. airlines are concerned that an increase in the number of delta variant and COVID-19 cases will restrict flying throughout the fall and holiday seasons.
According to CNBC, some U.S. airlines have decreased their financial expectations for the following quarter because of a decrease in bookings due to an increase in COVID-19 instances.
According to CNBC, air travel does experience a decrease in the late summer when schools are reopening, and families are travelling less. However, airlines claim that "the fast-spreading delta variant has worsened the loss in demand".
According to Bloomberg, Delta CEO Ed Bastian claimed the increase of COVID-19 cases will delay travel demand by 90 to 120 days.
According to Bastian, the change has mostly affected business travellers and those who fly internationally.
Southwest Airlines, meanwhile, reported strong demand for Labour Day weekend travel. Hurricane Ida, which recently pounded Louisiana and the Southeast United States, was blamed by the company for any cancellations.
According to the Transportation Security Administration, since Aug. 15, the number of commercial air passengers flying in the United States has not exceeded 2 million per day, and U.S. spending on new flight bookings has decreased from June to July and again from July to the first three weeks of August.
On the surface, the data is unsurprising, but a closer look reveals bad news for airlines. When school starts in mid-August, leisure travel starts to decline. It then rises somewhat over Labour Day weekend before dipping until the holidays. Airlines planned that business travel would resume after Labor Day as leisure travel led the recovery from COVID-19 for the industry.
With the delta variation spreading and some offices taking longer than expected to operate again, there are concerns that this may not actually happen despite great hopes earlier this summer that the variant would have no significant impact.
The unusually fast speed of business trip recovery that began in late spring is unquestionably being slowed by the delta variant and soaring COVID-19 instances. However, the extent of this deceleration — and the risk of business travel shrinking again — remain less obvious.
In fact, American airlines have shown signs of optimism for the upcoming business travel season in the autumn. The impact of COVID-19 on airlines this season will be significant — although it is unlikely to be as catastrophic as it has been in the past since much long-haul travel has been put on hold.
By Joe Cusmano