The Bubble Burst: Japan and South Korea Close Their Borders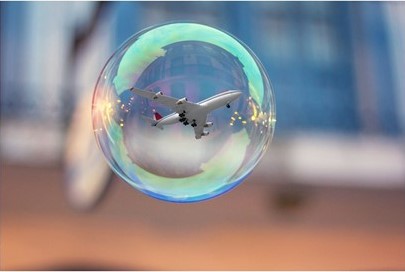 Japan and South Korea have tightened border controls for all foreign visitors worldwide, following the introduction of restrictions this weekend for those travelling from South Africa and eight other countries, mandating them to spend ten days quarantined at government-designated facilities.
Travel restrictions have been reinstated in several countries, including Australia, the U.S., most EU countries, Japan, South Korea and others. After discovering the new Omicron variant of the coronavirus in several countries, many countries have tightened their borders.
Researchers in South Africa discovered the new variety several days ago. Little is known about it, including if it is more contagious, more likely to cause severe illness, or more capable of defying vaccine protection.
However, several governments raced to respond, expressing concern about anything that could prolong the outbreak, which has killed over 5 million people.
Israel decided to bar entry to foreigners, and Morocco said it would suspend all incoming flights for two weeks starting on Monday – among the most drastic of a growing raft of travel curbs being imposed by nations around the world as they scrambled to slow the variant's spread.
Scientists have confirmed its presence in various places, including Hong Kong, Europe, and North America. On Sunday, the Netherlands reported 13 Omicron cases, while Canada and Australia each discovered two.
The World Health Organization has advocated for borders to remain open, noting that the variation has already been found in several countries and that blocking borders often has little effect.