Seychelles Tightens Restrictions as Coronavirus Cases Surge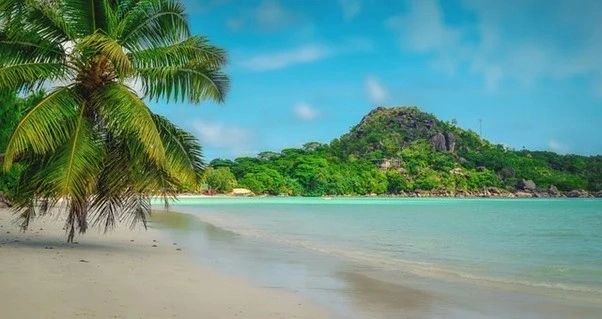 Despite its current record as the nation with the highest percentage of fully vaccinated residents, Seychelles has temporarily placed limits on social gatherings following a spike in the number of coronavirus cases on the islands.
As of May 3, there were 1,068 active cases among the islands' roughly 99,000 residents, prompting the government's health ministry to release a list of restrictions that will be in place through May 24.
The mandates close schools, prohibit mixing of households, ban parties, weddings, and other gatherings of more than four people (including outdoors); cancel in-person meetings, conferences and sporting events; and require shops, bars and casinos to close at 7 p.m.
More than 60% of Seychelles residents have received two vaccine doses, but questions remain about Sinopharm, a Chinese vaccine brand that, as of mid-April, had been administered to 59% of recipients, Bloomberg reports. Although the World Health Organization believes in Sinopharm's efficacy, there are concerns about data related to its side effects.
Another brand commonly used in Seychelles is India-made Covishield, a version of the AstraZeneca shot, which is thought to be less effective than some other vaccines against newer strains of SARS-CoV-2. (The South African variant was found in Seychelles in February.)
Of the people with active cases, more than one-third are fully vaccinated, but it is currently unclear which inoculation was received by most ill people on the islands.
The Government of the Seychelles has imposed restrictions for inbound travellers. Anyone wishing to enter the country must provide proof of a negative PCR test result received no more than 72 hours prior to arrival. Visitors do not have to be vaccinated, but they must fill out a health authorization form and provide proof of travel insurance that offers coverage for potential isolation and quarantine costs.
Travellers can stay in any certified hotel, and there is no minimum stay or quarantine requirements for visitors unless symptoms are reported. This is a change from earlier this year when a mandatory quarantine process was in place — one which fully vaccinated travellers were allowed to bypass.
Anyone taking a trip to Seychelles will also need to observe standard safety protocols, such as mask-wearing and social distancing.
By Joe Cusmano