Queensland Records Six New Cases, After Christmas Quarantine Is Lifted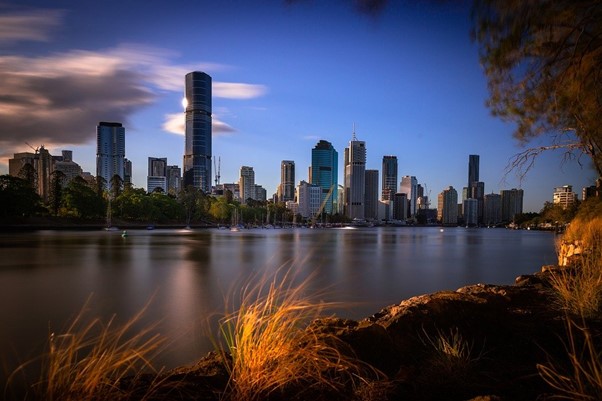 Queensland has registered six new COVID cases from interstate visitors after authorities reversed a decision to quarantine two planeloads of passengers over Christmas.
After a positive case travelled on the flight, Queensland Health declared all passengers on flight VA1105 from Newcastle to Brisbane and flight VA375 from Brisbane to Townsville on Monday as close contacts on Tuesday night.
Passengers on two Virgin Australia flights were confronted with the potential of spending Christmas in quarantine.
The Newcastle flight was one of the first to arrive after the state opened its borders to fully vaccinated individuals from hotspots without quarantine.
Because of the close contact declaration, all passengers would have been subjected to 14 days of home quarantine, even if their test results were negative.
Anyone else in that house, even family or friends they had gone to see, would have been quarantined for 14 days as well.
Despite previously declaring only persons seated in specific seats as close contacts and all other passengers as casual contacts, including on flights from Melbourne and Sydney on Friday and Saturday last week.
Newcastle has been the epicentre of a rising cluster, with over 200 cases found in persons who attended a super spreader event at a nightclub, all of which are likely to be the new Omicron variant.
However, Health Minister Yvette D'Ath announced on Wednesday morning that most passengers would be reclassified as casual contacts, meaning they would be released from quarantine after receiving a negative test result.
Ms D'Ath stated that all passengers were initially declared as close contacts so that health authorities could consider the best way to deal with a potential Omicron intrusion.
Ms D'Ath, on the other hand, stated that contact tracers did not contact passengers overnight to inform them that they were a close contact and that the information was only recently published online.
The man who flew on both flights into Brisbane and Townsville was at an exposure site in Newcastle, and it was assumed he had the Omicron variant.
"This is the first domestic flight into Queensland where there is a potential Omicron case on board," Ms D'Ath said.
On the flights, anyone in seats near the positive case will also be considered close contacts and must quarantine for 14 days.
On Wednesday, Queensland documented six new cases in people who had travelled from out of state, with five people infectious in the community for up to six days in places such Goondiwindi, Wide Bay, Townsville, the Gold Coast, and South Brisbane.
Ms D'Ath stated that a positive case at the Argyle Hotel in Newcastle, the location of the superspreader event, was being treated as if they had Omicron.
In Queensland, Chief Health Officer John Gerrard stated the virus infections were "just what we expected."
Dr Gerrard stated that while officials were exceedingly concerned about the probable Omicron case on the aircraft, he believed it would be safe in the future to confine persons two rows in front and behind the case.
"I think we can reasonably expect that Omicron will spread in Queensland in the coming weeks," he said.
"We are not going to change our plans as a result of that."
New South Wales recorded a stunning increase to 1360 cases and one death on Wednesday, up nearly 70% from Tuesday's 804 new cases, after the state lifted restrictions, including the requirement to check-in too many venues.
In Victoria, there were 1405 new cases and three deaths.