Qantas Secures Crucial Regulated Longreach Route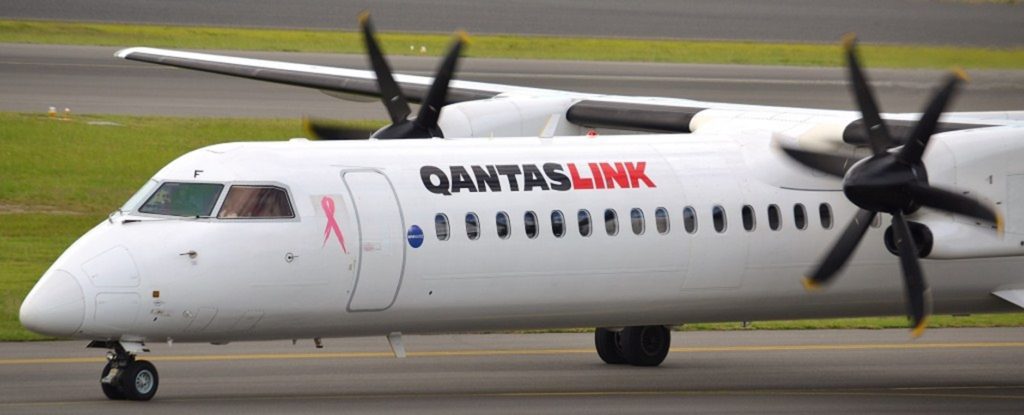 The Queensland government has renewed its contract with Qantas to continue serving the northern Queensland communities of Longreach, Barcaldine, and Blackall for another five years.
Central Route 2 connects Blackall, Barcaldine, and Longreach to Brisbane and is one of seven regional routes overseen by the Queensland Department of Transport and Main Roads.
It comes after rival Rex was given the Central Route 1 contract, which connects the remote towns of Roma and Charleville to the state capital of Brisbane, beating out Qantas.
Winning the Longreach regional contract was critical for Qantas because Longreach was one of the airline's founding cities and still has one of the airline's oldest hangars, as well as the Qantas Founders Museum.
The fate of the Longreach contract remained unknown last week when the Queensland government revealed that Rex had been awarded six of the seven regulated routes, raising fears that Qantas will also lose Central Route 2.
"We're especially thrilled to be able to continue serving Longreach and the central west region, which is home to Qantas and so much of our history, as well as the Qantas Founders Museum," QantasLink CEO John Gissing said.
"We understand how vital, accessible air travel is for regional Australia, and we look forwards to continuing to work with these areas and assist them with regular flights and resident discounts."
Qantas lost the Charleville-Roma-Brisbane route to Rex, owing to community outrage after Qantas reduced weekend flights to Charleville, negatively harming the local community.
The mayor of Murweh Shire Council, of which Charleville is the principal municipality, resigned in August. Shaun Radnedge said the shift was challenging because the airline's initial route was a mail run between Charleville and Cloncurry, which began in November 1922.
"Being a part of that history and being treated the way we are now is disheartening," Cr Radnedge said. "It's fairly terrible form."
Cr Radnedge stated at the time that he had already encouraged the Department of Transport and Main Roads to examine QantasLink's handling of Charleville flights when awarding the next contract for the flight route.
"We're nearing the end of the tender process," Cr Radnedge explained. "[I want] everyone involved in this to have a clear idea of what the intended service is to be to these regional communities and to be able to deliver it."
It comes as Qantas seeks to expand its operations in Far North Queensland, adding more flights to its Cairns-Townsville, Townsville-Mackay, and Cairns-Horn Island routes.
In addition, from 14 February, the airline will begin direct flights from Toowoomba Wellcamp Airport to Sydney with 12 flights per week and boost direct flight connections between Brisbane and snow season destinations such as Albury and the Snowy Mountains.
Meanwhile, rival Rex is expanding its presence in Queensland.
"We also have ambitions to further extend the domestic network next year, with a particular focus on important Queensland regional communities and holiday areas," deputy chairman John Sharp said at the Rex AGM on Wednesday.
Rex was awarded five more routes under Queensland's regulated regional air transport system, in addition to the Charleville-Roma-Brisbane route, to be serviced by the carrier's fleet of Saab 340s.
Northern Route 1 from Townsville to Winton, then to Longreach and back.
Northern Route 2 from Townsville to Hughenden, then to Richmond, then to Julia Creek, then to Mount Isa, and back.
The Gulf Route runs from Cairns to Normanton, then to Mornington Island, Burketown, Doomadgee, Mount Isa, and back.
Western Route 1 runs from Brisbane to Toowoomba (Wellcamp), then via St George, Cunnamulla, Thargomindah, and back.
Western Route 2 runs from Brisbane to Toowoomba (Wellcamp), then via Charleville, Quilpie, Windorah, Birdsville, Bedourie, Boulia, Mount Isa, and back.
Rex has also recently announced that it would begin flying its increasing fleet of Boeing 737s to Brisbane on December 17th, first from Melbourne and subsequently from Sydney.
Source: Australian Aviation