Qantas Offers A Slew Of Benefits For Direct Bookings,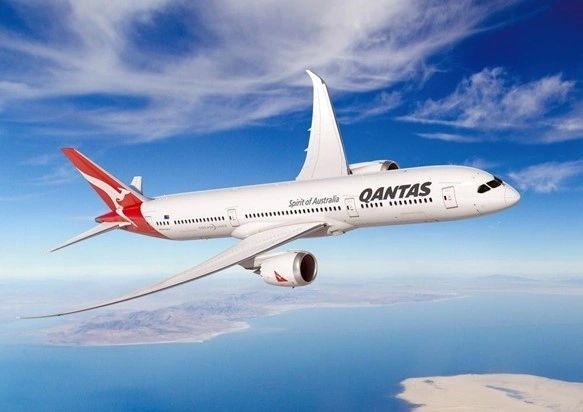 Qantas is making a concerted effort to make it easier than ever for consumers to book flights directly through the airline's website, app, or phone, with a slew of new frequent flyer rewards on offer to make the planning process go even more seamlessly. This demonstrates the strategy of bypassing the intermediary and saving money on distribution costs. On the other hand, Airlines cannot compete on expertise or service, which is why travel agents will continue to be needed.
Anyone booking directly will now be able to take advantage of a grace period in which they can cancel their booking for free. Flight pricing will also be a past problem with Qantas' Price Promise.
Here are the new benefits that will be available.
Free cancellations
First, if you cancel a flight reservation within 24 hours after making it, you'll get a full refund.
To its credit, Qantas claims they would "refund the full cost of your booking to your original form of payment" using the website's Manage My Booking page rather than automatically transferring it to travel credit for future bookings.
Any pre-paid add-ons, like seat requests, extra baggage allowances, and carbon offsets, will be included in the refund. This applies whether you booked with cash, frequent flyer points, or both.
There are, of course, a few exceptions. It is also required that the flight departs from Australia and is more than 30 days in the future to be eligible for travel through Qantas' website, app, or call centre (so, no free cancellation if you get cold feet after booking a last-minute trip).
You'll have 24 hours from the time you click the "Book Now" button to change your mind and get your money or points back if your booking fits those criteria.
Free seat selection
Free seat selection for all Qantas Frequent Flyer members on all international flights, regardless of fare, is another incentive to fly with the airline (a perk previously unavailable to Bronze Frequent Flyers unless they booked Economy Saver or Flex fares or Classic Flight Reward Bookings).
Savings range from $15 to $45 per person, every flight, depending on your final destination. This only applies to ordinary seats, not first-class options like additional legroom rows in economy class.
Consider that seat selection costs $15 for destinations like New Zealand and Fiji; $40 for destinations like Asia and Honolulu; $45 for destinations like London, the Americas, and Johannesburg.
Low Fare Promise 
In other good news, Qantas is reintroducing its Price Promise guarantee. If you book on the Qantas website and find a lower qualified Qantas fare with a different supplier on the same day, Qantas will price match it. If you are successful, you will receive a portion of your money back!
You can see the full details here.
Free seat selection on all international Economy fares
Bronze Frequent Flyers who purchased an international Economy Sale trip had to pay for seat selection. On the other hand, Qantas is now waiving seat selection costs when you book directly through the website. Based on a Sydney-Los Angeles ticket, this represents a savings of up to $90 per passenger return.
Are you taking an international Economy Sale trip? When you book on Qantas.com, standard seat selection is now included.
Standard seat selection remains free for Silver and higher Frequent Flyers and all other Qantas international tickets, including award seats.
Free Qantas Frequent Flyer membership
To increase the number of Qantas Frequent Flyer members, it will be free to join the Qantas Frequent Flyer membership while making an online booking and "immediately tap into all the advantages and privileges of being a Bronze Frequent Flyer."
A good indication is that seeing additional consumer-friendly advantages from Qantas while 2022 is shaping up to be a mixed bag for travel. I like the idea of a Price Promise, but I'm not sure how easy it will be to get a claim in because of all the conditions.
Most passengers would welcome the ability to book their seats at no additional expense at the cheapest Economy fares. Additionally, the 24-hour grace time for new reservations will come in helpful since it provides you with some breathing room before committing to another trip.