Qantas and Emirates to extend codeshare to 2028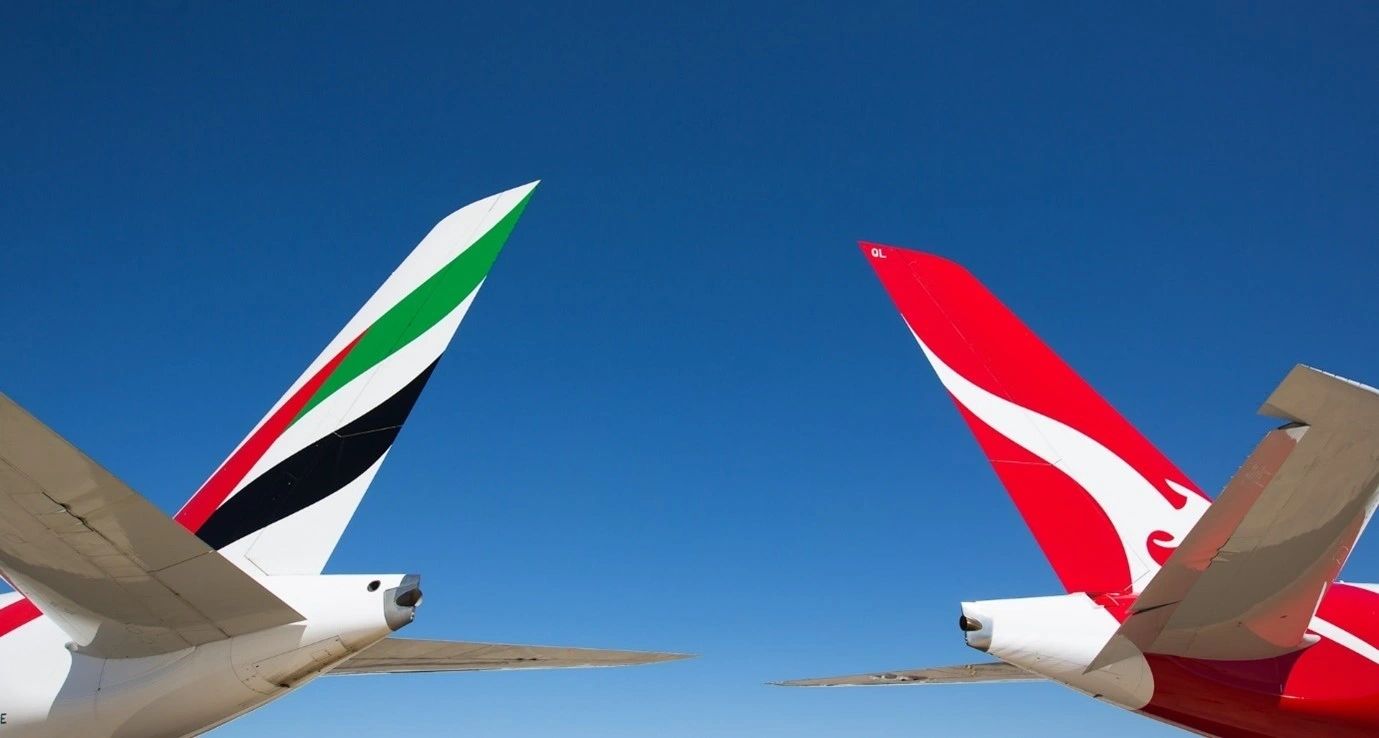 Emirates and Qantas have extended their codeshare agreement for another five years in order to aid in the recovery from the pandemic.
Regulators have already granted the airlines permission to operate a joint venture until March 2023. They will seek re-authorization from appropriate regulators, including the Australian Competition and Consumer Commission, to continue the partnership's core elements, including pricing, scheduling, sales, and tourism promotion on permitted routes, until 2028.
Emirates said in a statement that the agreement includes an option to extend it for another five years.
"It reflects our commitment to ensure customers travelling to and from Australia, a market which we have served for 25 years, continue to have the best connections and frequent flyer benefits," said Tim Clark, Emirates' President. "Despite the challenges of the past 18 months, today's announcement reinforces that Emirates is here for the long haul."
Both airlines are making millions of reward seats available for frequent travellers to use their Qantas Points or Skywards Miles to access more than 100 destinations, which many have been stockpiling throughout the pandemic.
The partnership gives Emirates customers access to over 55 Australian destinations that Emirates does not serve, and Qantas customers may fly on Emirates to Dubai and visit over 50 cities in Europe, the Middle East, and North Africa that Qantas does not serve.
"As Qantas and Emirates recover from the impact that COVID-19 has had on their respective businesses, the partnership will continue to deliver financial upside for both airlines," said Emirates.
Clark said once borders re-open, Emirates will retire its Australian fight schedules, including the A380 jumbo-jet.
Since 2013, more than 13 million passengers have travelled on the joint network, travelling more than 87 billion kilometres. On average more than 13,000 Emirates passengers have travelled on Qantas' domestic and regional services within Australia each month.
Together, Qantas and Emirates provide customers with more than 100 codeshare destinations including:
• 38 codeshare destinations in the UK and Europe, including Rome, Zurich and Barcelona.
• 55 codeshare destinations in Australia and New Zealand.
• 13 codeshare destinations in Africa and the Middle East
• 2 codeshare destinations in Asia.
"We know the international aviation market will take years to fully recover so close collaboration between airline partners is going to be more important than ever," said Qantas Group CEO Alan Joyce.
By Joe Cusmano