Melbourne To Resume International Flights from December 7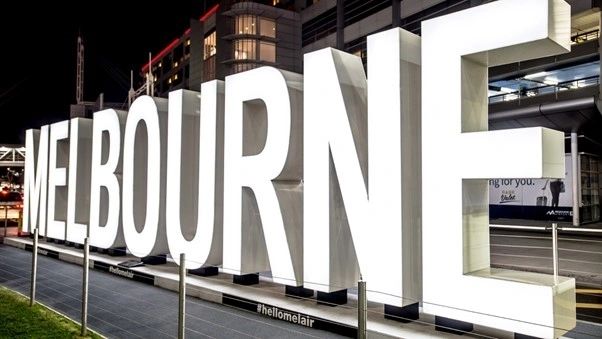 Victorian Premier Dan Andrews said Melbourne will once again welcome overseas flights.
International flights to Melbourne will restart on December 7, in a move that will also ease the capacity constraints on Australians returning home from overseas.
Arriving passengers will still be required to spend 14 days in quarantine, under a revamped scheme developed after the outbreak of a crippling 'second wave' some five months ago.
A spokeswoman for Victorian Premier Dan Andrews confirmed the December 7 date this afternoon "to allow the final preparations for Victoria's reset quarantine accommodation program for returned travellers to take place."
Under the nationwide system of limiting arrivals, Melbourne will see an initial cap of 160 passengers a day or 1,120 per week.
By comparison, Sydney currently accepts 2,950 passengers per week, with around 1,000 per week at Brisbane and Perth.
An interim report into Victoria's previous hotel quarantine scheme by retired judge Jennifer Coate has outlined a raft of measures including a 'hybrid model' of hotel and home quarantine.
This could see international arrivals from low-risk countries able to isolate at home rather than paying for a hotel.
Prime Minister Scott Morrison proposed last month that a 'traffic light' system would rank nations according to how they were tracking with Covid-19 infections.
Passengers coming from 'red' countries and regions would continue to spend a fortnight in hotel isolation, while arrivals from 'amber' destinations may be allowed to quarantine at home.
Entry from a country or territory zoned 'green' would not require any quarantine period – as is now the case for travellers arriving from New Zealand into selected Australian airports – and would also apply to two-way 'travel bubbles', provided the passenger hasn't visited any 'amber' or 'red' destinations in the previous 14 days.
Smartphones or electronic wristbands would be used to help enforce home quarantine.
Lightweight GPS-enabled bracelets are already used in several countries including Singapore, Hong Kong, and South Korea.
They typically connect to a smartphone app and are used to make sure people stay at home by reporting the wearer's location to a government monitoring service.
Singapore's wristband, which also generates an alert if it has been removed or tampered with, is complemented by a program under which the wearer receives text messages, phone calls, and sometimes even video calls from the country's health agency, which must be responded to.
International flights into and out of Melbourne are expected to restart later this month, in a move that will also ease the capacity constraints on Australians returning home from overseas.
An interim report on Victoria's failed hotel quarantine program is due to be tabled this Friday and will include recommendations on establishing a revised quarantine program for arriving travellers.
Melbourne put a stop to all inbound international passenger flights in early July, following a surge in coronavirus cases which lit the touchpaper on a dramatic 'second wave' lasting almost four months.
Andrews said the resumption of flights would contribute to a national push to see Australians stranded overseas to return home for Christmas.
Melbourne Airport is nominally the country's second-busiest gateway, and the extended closure put pressure on other states – primarily New South Wales – to shoulder the load of 14 days in hotel quarantine under the federal government's cap on arriving passengers.
Darwin was recently added to the list, hosting the return leg of Qantas flights from London and India with a dedicated quarantine hub for arriving passengers.
The federal government's intent is to see all state borders reopened by the end of this year, with the prospect of international travel bubbles to other countries where Covid is considered under control from early 2021.
New Zealand, Pacific Islands such as Fiji, Vanuatu, and New Caledonia, Singapore are expected to be early contenders for those Covid-safe air corridors whilst Hong Kong, Japan, and South Korea could be scrapped from the list due to the recent spikes in community transmission.
Qantas has also indicated it may start direct flights to Taiwan and South Korea if those countries joined the bubble sphere.
Edited by: Joe Cusmano