Lufthansa Returns To Profit In The Third Quarter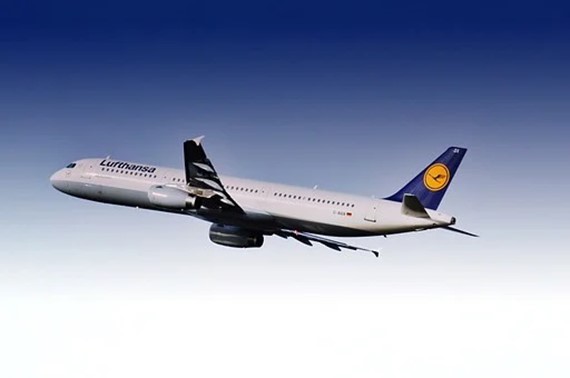 Following the relaxation of travel restrictions in Europe, Lufthansa has experienced a rise in demand, resulting in the company returning to profit.
The Frankfurt-based carrier has seen a strong boost in new reservations, which are already back to 80 per cent of their pre-Covid levels, according to the carrier.
With this in mind, the group achieved adjusted earnings before interest and tax of €17 million (A$26.498million) in the third quarter, while revenues increased by nearly 100% year on year to €5.2 million (AU$8.1 million).
In a statement, Lufthansa said that people's desire to travel and the easing of restrictions had led to a strong increase in demand for air travel during the summer months.
Overall, the group carried 19.6 million passengers in July, August and September, which represents 46% of numbers recorded in the third quarter of 2019 before the pandemic hit.
The company noted that business travel recovered significantly over the quarter, while Lufthansa Cargo achieved a record result in the third quarter.
Chief executive Carsten Spohr was delighted with the figures.
"With rising demand for business travel and a record result of Lufthansa Cargo we have mastered another milestone on our way out of the crisis: We are back to black."
Spohr also thanked customers for their loyalty and paid tribute to employees for their "passion and dedication" in mastering the current challenges.
"We confirm our leading position among the world's largest airline groups," he added. "Now it is a question of continuing on the path of successful change."
The group highlighted the success of Eurowings, its low-cost carrier, which achieved adjusted earnings before interest and tax of €108m in the third quarter.
"The consistent implementation of the turnaround plan launched in 2019 made a significant contribution to the positive result," it stated.
Lufthansa added that Eurowing's strategic position as a competitive value airline had been helped by measures such as cutting administrative costs by more than 30% compared to pre-crisis levels.
The group said it was progressing with its transformation, having already implemented measures that will eliminate annual costs of around €2.5bn.
"This corresponds to more than 70% of the planned annual savings of €3.5b by 2024," it stated.
Cost-cutting measures taken in the third quarter included improvements at passenger airlines and Lufthansa Cargo, as well as closer cooperation between Lufthansa German Airlines and Lufthansa Technik.
Lufthansa said the planned reopening of the US for European travellers from 8 November had been generating a boom in demand over recent weeks.
"Since the announcement of the opening, the number of weekly bookings has increased by 51% compared to the previous weeks," it stated.
It means new transatlantic bookings have returned to around 80% of 2019 levels, with New York, Miami, San Francisco, and Los Angeles being the top destinations.
According to Gerald Khoo, an analyst at Liberum, the results for the peak summer quarter were "just the right side of breakeven" and slightly better than the consensus prediction.
"Eurowings was the main surprise, posting a surprise profit," he said. "While Cargo was light of consensus, it still reported a record result."
He pointed out that management was positive on forward-booking trends and sees a recovery in corporate travel – albeit one that is lagging behind the take-off in leisure travel.
"There is a clear sense of the worst of the Covid crisis having passed, and there may be scope for optimism if demand recovers as management anticipates, and the group can deliver sustainable cost savings that are not offset by inflation elsewhere," he said.