Lufthansa Cuts Economy Complementary Alcoholic Drinks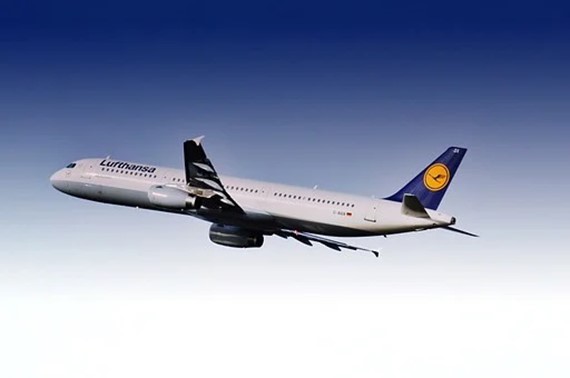 On long-haul flights, Lufthansa will no longer provide complimentary alcoholic beverages for economy and premium economy passengers. It will instead introduce a buy-on-board menu to accompany the main meal. The new service will be widely available in approximately a week.
Short-haul economy passengers on Lufthansa will no longer receive complimentary food and beverages. Onboard Delights, the new purchase onboard menu, has taken its place. On long-haul flights, the airline has introduced "Onboard Delights Interkont," which stands for "Intercontinental," if that's not understood.
New long-haul flights to North America, South America, Asia, and South Africa will be accessible on this new service beginning on December 1, 2021. By the spring of 2022, this service will be accessible on all long-distance routes.
Lufthansa will no longer provide complimentary alcoholic beverages except for beer and wine, which will still be complimentary onboard the flight for long-haul economy and premium economy passengers.
What else can travellers anticipate, other than the changes to alcohol service? Between meals, passengers will be able to order from a buy-on-board menu that includes snacks and beverages. This is meant to be an add-on to the existing offerings.
Passengers on long-haul Lufthansa flights will soon be able to purchase food and beverages.
A complete purchase onboard menu for Lufthansa long-haul flights has now been released by the airline.
Standard spirits are priced at 6 EUR, whilst premium spirits are sold at 7 EUR.
It costs 15 Euros for a 200ml bottle of Laurent-Perrier champagne
A bag of Haribo gummy bears will set you back 2 EUR, while four tiny cakes will set you back 9.50 EUR.
Lufthansa deserves credit for its ability to turn a bad into a good. For long-haul flights, the airline notes that complimentary alcohol and snacks are being replaced by liquor and food that passengers may purchase.
To "improve long-haul consumer satisfaction with the food and beverage offering, a broader assortment of high-quality items is provided."
When it comes to onboard food and beverage options, Lufthansa is "responding to the different demands of its guests."
After each service, passengers desire more options and better quality than a conventional product, especially between services.
Lufthansa stated, "guests aren't always satisfied with our present Economy Class snack menu. The new deal was created based on client input. Our guests will be able to choose what they wish to eat and drink throughout their travel thanks to the high-quality offer available for purchase."
There was nothing customers didn't like better than free alcohol! When you must pay for Diet Coke, it has a whole new flavour!
New buy-on-board snack menus will be introduced in economy on 37 long-haul flights starting on December 1, 2021, and will be rolled out to all other routes by spring of 2022. Based on Lufthansa's new buy on board short-haul service, this will be a new product.
Lufthansa will continue to provide the same meals as previously, but complementary alcoholic beverages will no longer be available.
Lufthansa is marketing this as a positive change