Low-Cost Carrier Reduces Carry-On Size and Charges for Overhead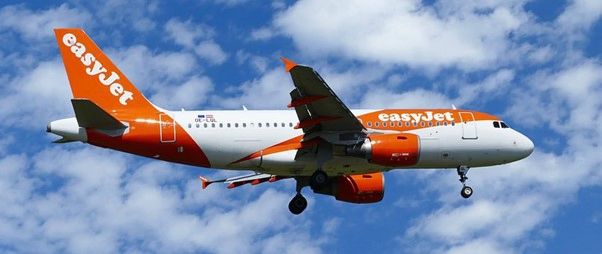 Not sure how popular this move will be! EasyJet in the UK has announced changes to its cabin bag policy, reducing the size of the free carry-on luggage and charging for overhead lockers.
EasyJet has never been particularly easy to deal airline and neither considering the fare paid and all the additional charges for other add-ons is a "Low Cost" airline. A few years ago I was travelling from Madrid to Casablanca and after checking in and receiving my boarding pass, I passed security and passport control and on my way to the gate, I bought a bottle of Gin at duty-free. When the boarding started I was stopped by a ground staff prior to boarding and I was told that I had to pay Eur25.00 for the bottle of Gin that I was carrying or else they would not let me, board.
So I had to pay for the ticket, which was cheap, then I added a charge for the seat allocation, another one for the check-in bag, another charge for the meal and the last one was the Eur25.00 for the bottle of Gin that I bought at the departure duty-free. I calculated what I had paid and realised that I could have bought a semi-restricted ticket with Iberia that would have given me everything inclusive and would not have charged me Eur25.00 for the bottle of Gin!
Under the new policy, passengers can take a small cabin bag measuring a maximum of 45 centimetres by 36 centimetres by 20 centimetres, but it must fit under the seat in front. Now as you may appreciate from the sizes given above, that is quite a small bag the size of a small briefcase. If you have a bigger bag you must pay the additional cost to carry the bag.
Whilst previously passengers could bring a small suitcase measuring 56 centimetres by 45 centimetres by 25 centimetres on board for free.
Overhead locker space will now be priced up to Eur54.00 (GBP52.00) or AU$95 for those who want certainty in the era of increasingly limited storage room in plane cabins
The airline said the decision will reduce queue times during boarding and other associated delays which occur due to putting excess cabin bags in the hold.
Passengers can also nab access to an overhead locker by booking Extra Legroom seats for $14, depending on the flight.
These changes will come into place from 10 February 2021.
EasyJet is justifying the introduction of these new charges to "punctuality" and flight delays due to the slow boarding process caused by passengers that look for space in the overhead bins! Seriously!!! They should come clean and say like all other airlines that these new charges will help their business recovering from the devastating effect of the Covid-19 pandemic, that would sound better!!
EasyJet is emphasising that customers with existing bookings from 10 February will be offered "Hands luggage" for free, allowing them to travel with their cabin bag at no extra cost, wait until those customers see the permitted size of the "Free" hand luggage.
Not all low-cost airlines are the same, but I would strongly encourage you when you book your flight with a low-cost airline and you need the extra's, check-in bag etc. to check all the cost of the extras that you need and add them to the airfare and you could be surprised to find out that you really did not save much or nothing at all if you would have travelled on a full-service airline.
Written by Joe Cusmano