Kia Ora New Zealand! The Two-Way Travel Bubble is a Go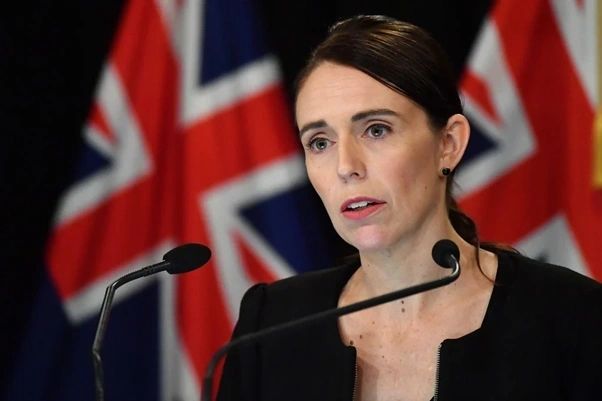 Finally, after a long wait and several attempts that burst the bubble, the two-way travel corridor between Australia and the land of the long white cloud, get the go. This will mean that Australians will be able to travel across the ditch without having to quarantine upon arrival or on their return to Australia.
Speaking at a press conference this afternoon, NZ Prime Minister Jacinda Ardern confirmed that the trans-Tasman bubble will commence in just under a fortnight from 11:59pm on Sunday 18 April.
It was initially anticipated that NZ Prime Minister Jacinda Ardern would announce a two-way trans-Tasman bubble last month. However, the big reveal was pushed back by a couple of weeks, with Ardern telling the media that more time was needed to set up the framework.
"We know what it would mean for people, but we also know that many New Zealanders are nervous," she said at the time, according to a report in The Sydney Morning Herald.
Australia's border with New Zealand has been mostly open since October, with a few short suspensions due to small coronavirus outbreaks in Auckland.
New Zealand has delayed opening its border with Australia because of the higher number of COVID-19 cases here. Despite this, federal Opposition Leader Judith Collins had joined calls for New Zealand to allow Aussies to skip the mandatory 14-day quarantine.
The decision comes after Australia amended its Biosecurity Act last month, allowing people who have been in Australia for at least 14 days to go to New Zealand without having to apply for an exemption to leave the country.
"I'll be looking to use the opportunity to take Prime Minister Morrison to an area that has previously enjoyed high levels of international visitors and that we'll want to put back on the world stage," Ardern said.
"The New Zealand government is expecting 80 per cent of the volume of pre-pandemic Australian travellers to return by 2022. In 2019, 40 per cent of all air arrivals to New Zealand were Australian, bringing in $NZ 2 billion ($1.8 billion) to the NZ economy.
"This is an exciting day. The trans-Tasman bubble represents the start of a new chapter in our COVID response and recovery one that people have worked so hard for, and this makes New Zealand and Australia relatively unique," said Ardern.
Ardern said specific flights into Australia could still be suspended if there were local outbreaks and conceded both countries retained the right to close borders at short notice.
Australians flying into New Zealand will be booked on a "green zone flight", which means there will be no passengers on that flight who have come from anywhere but Australia in the last 14 days, the NZ Prime Minister explained.
Passengers will need to wear a mask while flying, must download the NZ COVID Tracer app for use in New Zealand and will be kept separate in New Zealand airports from passengers from other countries who are headed into hotel quarantine.
Random temperature checks will also be taken of those arriving as an extra precaution.
Airlines had already boosted capacity for flights to New Zealand, with fares falling a result. Prior to the bubble announcement, Qantas offered only a few flights per week, with return trips to Auckland from Sydney costing as much as $1173.
Air New Zealand is offering flights for about $580 return from Sydney to Auckland. The NZ carrier has also announced a substantial increase in flights starting on April 19, with between one and three daily flights between Melbourne and Auckland, and between three and five flights per day from Sydney to Auckland.
In addition, the airline will resume direct flights to Wellington, Christchurch and Queenstown.
Qantas meanwhile says it will operate up to 122 return flights per week on the Tasman across 15 routes starting on April 19 – the equivalent of 83 per cent of its pre-COVID capacity.
However, Virgin Australia will not resume flights to New Zealand until October 31, except for a limited number of services to Queenstown from September 18.
By Joe Cusmano