Japan Opens Up To Fully Vaccinated Travellers From October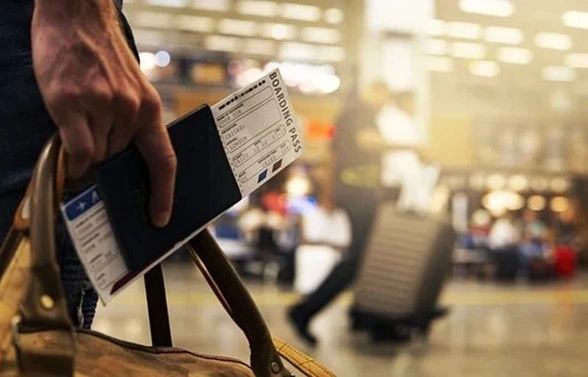 Japan is finalising plans to reduce the duration of quarantine for those completely immunised against COVID-19 from 14 to 10 days and allow them to immediately self-isolate at home, even if they return from higher-risk areas, according to the health ministry on Friday.
According to reports quoting government officials, the reform would most likely go into effect in October.
Following the anticipated adjustment, persons who produce proof of full COVID-19 vaccination will be permitted to observe the shortened quarantine time at home. Although Japan and other countries have begun issuing vaccine passports for international travel, it is unclear what will constitute acceptable evidence.
The relaxed requirements, however, will only apply to those who have received one of the three COVID-19 vaccines approved by the Japanese government: Pfizer-BioNTech, Moderna, or AstraZeneca.
Even with the relaxed quarantine protocol, immunised people will allegedly be required to undergo COVID-19 testing on the tenth day of isolation. Only those who test negative will be spared from the entire 14-day period of self-isolation.
Currently, all people entering Japan, whether or not they have had their COVID-19 vaccinations, are subject to the same quarantine regime, which includes pre-entry COVID-19 tests, further tests upon arrival, and the mandatory 14-day quarantine.
People arriving from more than 40 countries and territories labelled as high-risk due to the spread of the delta strain are forced to stay in government-approved facilities for the first three days. Those who test negative at the conclusion of the two-week quarantine period can return home or relocate to a facility of their choice for the duration of the two-week period.
Others arriving from areas not on the list can travel straight home or to a hotel of their choice.
Japan has begun giving vaccine passports to persons who have gotten two COVID-19 doses in Japan and wish to travel abroad since July 26. However, when the traveller returns to Japan, the passport is not yet recognised.
The idea to loosen quarantine requirements for immunised travellers was disclosed earlier this week at a meeting of the ruling Liberal Democratic Party's coronavirus committee.
Some limits, though, are expected to remain unaltered. During the 14-day quarantine period, no public transportation will be permitted; the only permissible modes of transportation from the point of entry to the quarantine area are private taxi services, dedicated train cars, or vehicle rental services.