IATA Condemns Travel Bans: A Threat To Recovery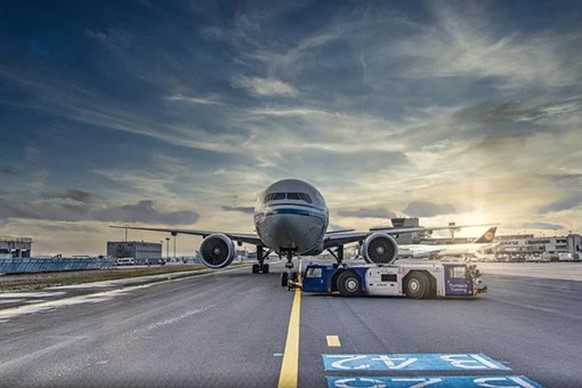 Whilst IATA warns that governments imposing "inadequate travel bans" over the COVID-19 Omicron variant are just as "ineffective as closing the barn door after the horse has bolted" and could threaten the industry's recovery, even though the recovery in air travel continued in October with broad-based improvements in both domestic and international markets.
While WHO (World Health Organization) has made it clear that blanket travel bans won't stop the international spread and are a high cost on lives and livelihoods, the emergence of the Omicron variant has frightened many countries into restricting or eliminating travel freedom once again.
In the days following Omicron's discovery in South Africa, "the logic of the WHO warning was clear, with its presence already confirmed on all continents," he adds.
According to World Travel & Tourism Commission CEO Julie Simpson, there is no way to stop the spread of new variants by closing borders, according to World Travel & Tourism Commission CEO Julie Simpson. In places around the world, the latest variant is becoming more prevalent. Focusing on the immunisation status of individual travellers rather than putting entire nations into red lists is the best approach to keep yourself and others safe." South Africa, which relies significantly on a vital Travel & Tourism sector, should be applauded rather than stigmatised for rapidly recognising this new variant." As long as we don't know what this new variant is, we should focus on distributing vaccines worldwide and taking precautions like wearing masks.
There was an uptick in aviation activity before Omicron:
There was a 49.4 per cent drop in October 2021 in total air travel demand compared to October 2019; however, this was an improvement over the 53.3 per cent drop in September 2021.
October 2019 saw a 21.6 per cent drop in domestic markets, beating September's 24.2 per cent drop in domestic markets.
Compared to September, international passenger demand in October was 65.5 per cent lower than in the same month last year, with all areas exhibiting an improvement.
This month, North American carriers saw a 57.0 per cent dip from the same month last year, down from a 61.4 per cent drop in September 2021 compared to the same month the previous year. 43.2 per cent of capacity was wiped out, and the load factor was reduced by 20 per cent.
"October's traffic performance shows that people are willing to travel if they are allowed to. It has taken so long for global connectivity to be rebuilt, yet official responses to the Omicron version are jeopardising that progress."
The International Air Transport Association (IATA) recently produced a Blueprint to assist states in safely reopening their borders. Three topics, in particular, were emphasised by the International Air Transport Association:
Digital solutions for the processing of health certificates and credentials • Simplified health procedures
COVID-19 uses risk-based measures that are constantly reviewed.
Governments must also take a hard look at "the huge gap in vaccination rates that has seen the wealthy world give boosters at a time when less than 10 per cent of the African continent is completely vaccinated," said Walsh.