Heathrow Could Dedicate an Entire Terminal for 'Red List' Arrival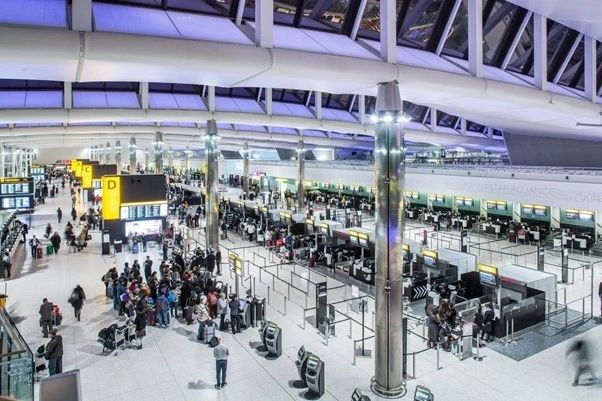 Heathrow Airport is said to be in talks with the British government to transform an entire terminal into a specialist facility that will only handle passengers arriving from COVID-19 high-risk 'Red List' countries. The airport has four terminals but only Terminal 2 and Terminal 5 are currently open while Terminal's 3 and 4 remain temporarily mothballed due to the pandemic.
The decision to direct all Red List arrivals into a dedicated terminal was spurred over concerns that passengers from countries such as India and South Africa were mingling in the same immigration queues as other low-risk passengers. In some cases, passengers have been forced to queue for more than seven hours and the government has warned lengthy queues will continue throughout the summer.
The British government has so far added 43 countries to its Red List from which arriving passengers must quarantine in a government-approved hotel for at least 10-days. The numbers of arriving passengers from these countries are said to be low with the exception of Pakistan and India which is putting pressure on the current system at Heathrow.
Unlike some Red List countries, direct flights are still allowed to operate from India and Pakistan to Heathrow meaning that a significant number of 'Red List' arrivals are able to freely mingle with other passengers and airport staff before they are escorted to a hotel.
The Times of London reported that British government officials had wanted to turn Terminal 2 into its designated Red List terminal, while other sources say the smaller Terminal 4 could be used. It would, however, take several weeks at least to get Terminal 4 operationally ready to handle passengers again.
It's also unclear how passengers who have travelled on connecting flights via non-Red List countries would be identified and transferred to the Red List terminal.
"Heathrow has been in discussion with Ministers regarding the possibility of a dedicated arrivals facility for passengers from red listed countries," a spokesperson for the airport confirmed. "However, no decision has been reached on this matter and there are no plans for Terminal 2 to be used as a designated red list-only terminal," a statement continued.
In a bid to stop passengers travelling via third countries, the British government has red listed popular transfer points like Dubai, Oman and Qatar. Last week, Turkey was also red listed after passengers switched their connecting flights via Istanbul.
By Joe Cusmano