Have You Checked if Your Passport is Still Valid?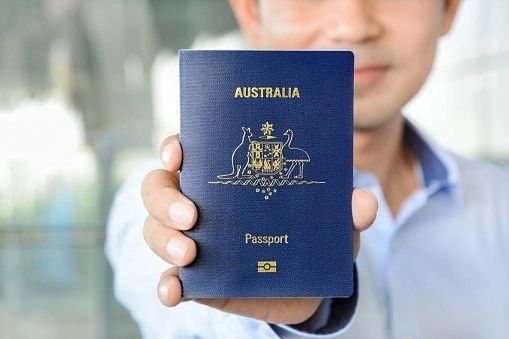 With many Australians keen to travel overseas now that the international travel restriction have been lifted since November 1, there has been a rush on passport renewals – particularly as would-be travellers realise their passport has expired.
According to the Australian Passport Office, it takes roughly three weeks to get a passport – but there are a few ways that will ensure a faster turn-around, even if you don't pay the $200 'priority processing' cost.
Most Australians with recently expired passports are eligible for the simplified renewal process, which allows the Australian Passport Office to reuse your old passport record rather than starting from scratch with a new application.
You need to submit an application checklist form, two new passport photos, and your most recent passport under the streamlined renewal system.
Adults (not children) possessing an Australian passport who want to renew it quickly can do so.
was issued when you were aged 16 or older, and
had a validity when it was issued, of more than two years, and
was issued in your current name, date of birth, place of birth and gender, and
expired less than three years ago (or is still current), and
hasn't been reported lost or stolen or been cancelled for any other reason.
You might need to renew your passport whilst it's still current. Many countries won't allow entry if your passport is within 3-6 months of expiring.)
With far less paperwork to do, applications for a streamlined passport renewal sail through the system.
To apply online for streamlined passport renewal, begin by creating an account at  online.passports.gov.au, and you'll be guided step by step through the process.
Visiting the passport office without an appointment is no longer an option. Appointments are only permitted if you need to travel immediately for unforeseen compassionate or compelling reasons.
Instead, passport applications must be submitted to a participating Australia Post Office, and it may take a few days for them to reach the passport office from that location.
It's a little-known secret, but in every capital city, the GPO makes an afternoon delivery of all passport applications received by midday to the city's passport office, where processing can begin immediately after that.
This can cut the processing time for your bright new passport by several days.
Offices for applying for or picking up a passport remain closed until 4 p.m. on weekdays, but anyone picking up a new passport can go there during that time if they like.
Due to current postal system issues, you could save anywhere from a few days to a week by not having to wait for your new passport to arrive in the mail.
However, following these suggestions does not ensure that your new passport will arrive in the statutory three weeks.
Priority processing costs an extra $220, but if you need it right away (say, to catch a flight next week), it's worth it.
This expedites the process so that you can pick up your new passport from the passport office in as little as 2-3 business days after submitting your application.