Gold Coast Airport Operating at 95% of Pre-Coronavirus Levels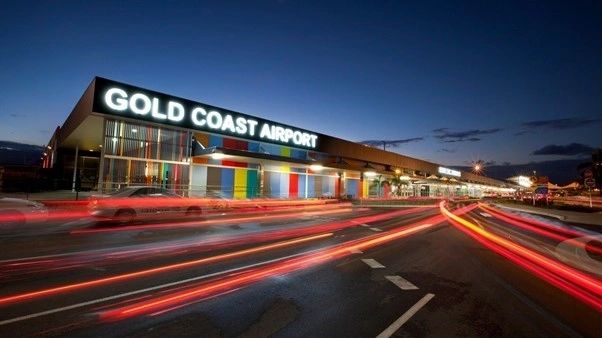 This month, the Queensland Government aviation investment backed by the Good to Go campaign has helped Gold Coast Airport land 62,000 weekly inbound seats.
Gold Coast Airport is operating at 95 per cent of pre-COVID capacity Queensland Airports Limited CEO Chris Mills stated.
The trans-Tasman bubble is also delivering 3100 inbound, quarantine-free seats each week from New Zealand.
Mills said, "aviation restart funding provided by the Queensland Government had been key to rebuilding capacity at Gold Coast Airport".
"We welcome the recent funding announcement by the government around aviation funding and look forward to engaging with the government, as clarity emerges about the restart of more international markets, to identify opportunities to bring more flights into the Gold Coast," he said.
Member for Gaven and Minister for Environment and the Great Barrier Reef Meaghan Scanlon said one of the Gold Coast's major accommodation groups reports rooms are almost fully booked on weekends.
"That's good news for local tourism operators and with the school holidays here we hope to see stronger bookings through the week by Queenslanders," Mr Scanlon said.
"In one survey of travel intentions, Queenslanders have nominated the Gold Coast as their number one destination for a winter holiday.
"Accommodation, demand for visitor experiences and the airport are contributing results for our Economic Recovery Plan for the Gold Coast.
"The Government's previous investment in securing air routes supported 7 services into the Gold Coast.
"That's delivered more than $53 million in overnight visitor spending on the Gold Coast and sustained 448 jobs."
Mr Hinchliffe said Gold Coast Airport's current $300 million terminal expansion was expected to reach practical completion by the end of the year.
"Gold Coast Airport is a good example of the industry rebuilding better for the future," he said.
"The terminal expansion puts the Gold Coast in a good position for continued recovery with the rollout of COVID-19 vaccinations."
March 2021 data shows Queensland outperformed every other state in the growth of overnight visitor expenditure, up 88 percent to $1.35 billion compared with March 2020.
That is $43.5 million spent every day by visitors to Queensland.
By Joe Cusmano