Etihad Increases Sydney And Melbourne Flights To Daily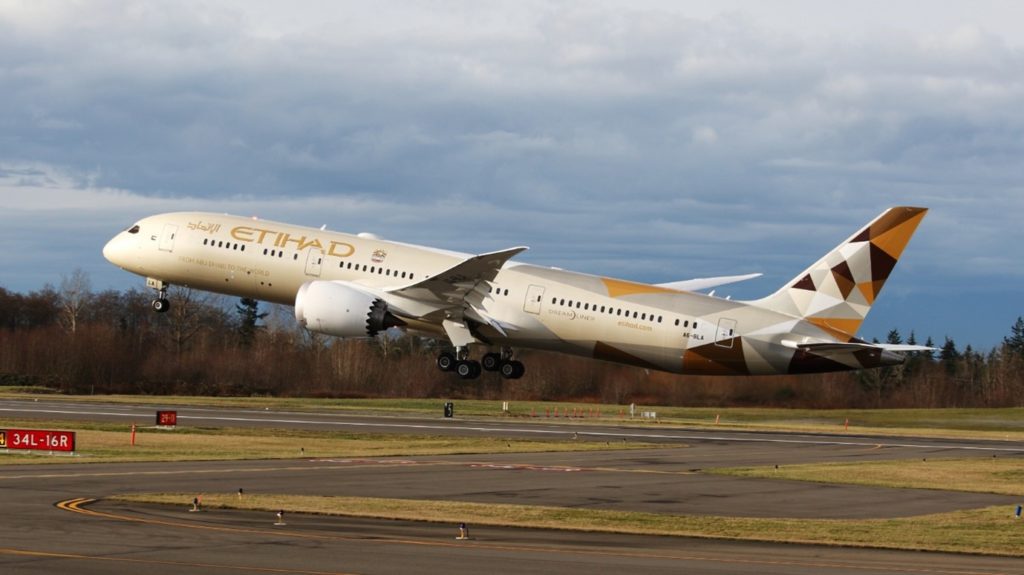 Etihad Airways will increase its Melbourne and Sydney services from five per week to daily starting 27 March 2022, offering 14 weekly flights between Abu Dhabi and Australia.
The new daily services will be operated by Boeing 787 aircraft in a two-cabin configuration, with departures scheduled in the morning and evening to provide easy two-way connectivity to Europe, the Middle East, and Africa.
With the new flights and the airline's codeshare partnership with Virgin Australia, business and leisure travellers will access connecting options on a single ticket to over 80 routes on Virgin Australia's growing domestic network.
The additional flights will also increase cargo capacity between Abu Dhabi and Australia to 240 tonnes per week, assisting the flow of international trade to and from Victoria and New South Wales and building on the critical airfreight services provided by Etihad Airways throughout the pandemic.
"Etihad is excited to ramp up services to Melbourne and Sydney at the end of March, and it's the perfect timing given the reopening of Australia's borders and Etihad celebrating 15 years of operations to Australia," Sarah Built, Vice President Sales, Australia, and New Zealand at Etihad Airways, said.
"Close to 900,000 travellers flew with Etihad to and from Australia in 2019, with Melbourne and Sydney both being some of the best-performing routes in Etihad's global network, and Etihad is confident that the market will continue to recover as Covid-19 recedes," said Etihad.