Emirates Will Continue To Operate Flights To Russia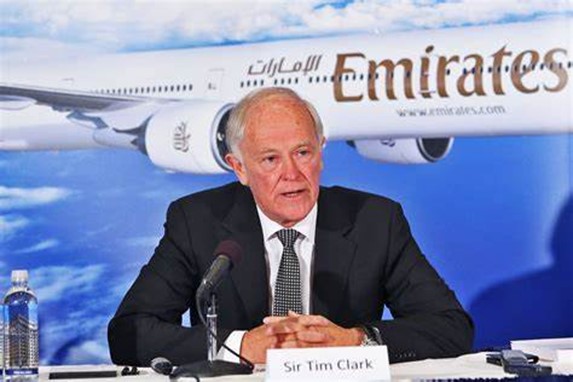 There are no intentions to stop flying to Russia unless Emirates' President Sir Tim Clark is officially instructed otherwise. According to Sir Tim, Emirates plays a vital role in keeping Russia connected with the globe and suggests that most of the passengers flying the Dubai-Moscow sector are innocent of any involvement in the conflict in Ukraine.
Unless Dubai's government instructs him otherwise, Emirates' president recently told the BBC that the airline would continue to fly to Moscow.
"If we are told to stop, we will stop; unless told otherwise, we will continue," Clark said. Emirates isn't the first to send this message. Since other airlines began suspending flights to Moscow and barring flights from Russia two months ago, the President of Emirates has repeated this line.
Every day, at the very least, Emirates utilises its flagship A380-800 aircraft to fly the almost five-hour sector between Dubai and Moscow. Flydubai, a low-cost airline owned by the Government of Dubai, also flies daily between the two cities.
The President of Emirates says it is "not his call" to cancel flights. He says that the flights deliver humanitarian aid, food, and medical supplies to Moscow's Sheremetyevo Airport. "We are catering to people on the periphery of the main issue here, and that is probably how the government looks at it," he told the BBC.
Even while many Westerners disapprove of Emirates continuing to fly to Moscow, this hasn't stopped passengers from boarding the airline's flights and contributing to its finances. With demand soaring, Sir Tim Clark claims the airline has regained profitability. Emirates has almost half of its A380 planes grounded, although the President of Emirates claims that the problem is a lack of crew, not a lack of demand.
To keep up with demand, Emirates is looking to hire 3,000 to 4,000 cabin personnel and pilots, to reactivate the grounded planes due to the pandemic.
Source: BBC