Comedian Shocked to Find his Qantas Ticket Cost $1BILLION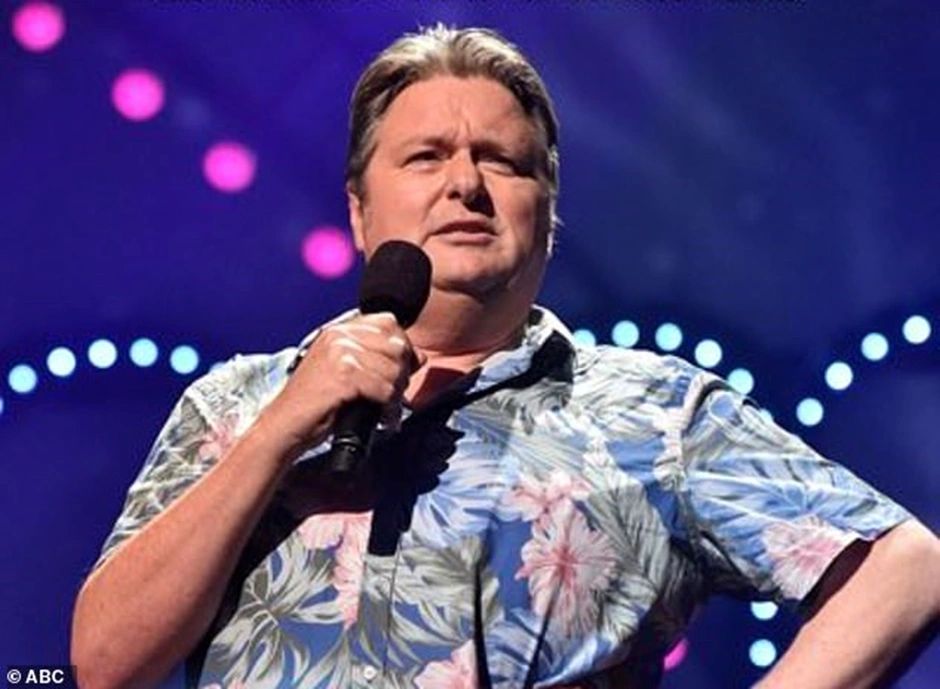 Comedian Dave O'Neil got the shock of his life when he bought a Qantas ticket 'with extra leg room' for a Melbourne to Perth flight, and the price came up as $1billion. The commedian shared a picture of his online booking, with the total cost of $987,999,999.00.
The staggering amount was put down to an online booking glitch. Dave O'Neil took to Twitter to share the outrageous price on his ticket with 'extra leg room'. The Australian funny man shared the extraordinary bill with his Twitter followers.
'Hey @Qantas all I wanted was extra legroom on my flight to Perth, very happy to pay for it but this seems a bit expensive,' he wrote.
The public was quick to respond with theories about the high price.
'Did you accidentally press the "buy whole airline" option?', one wrote.
'Cheaper to have your legs cut off Dave,' anther quipped.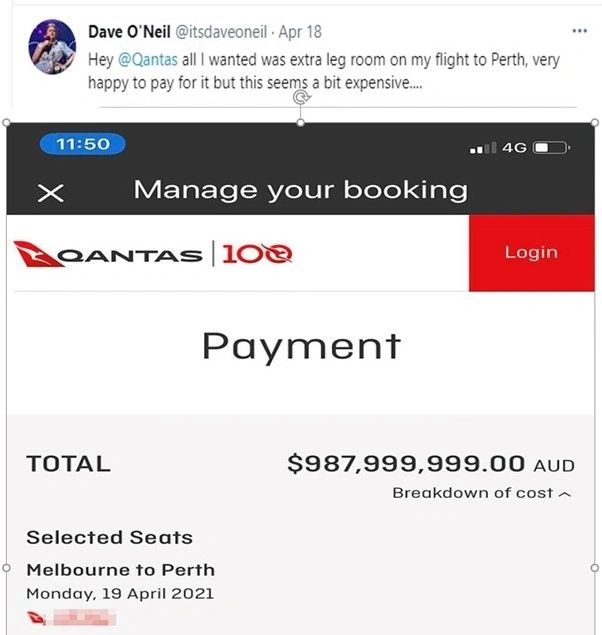 A number of other comedians and media personalities chimed in, including Wil Anderson, Denise Scott and Grinspoon's Phil Jamieson.
Qantas did respond to the tweet asking for Mr O'Neil to get in contact with the airline to resolve the mishap.
'Hmmm… does look slightly over the normal price. Would love to take a look at it Dave. Please DM us the booking reference and we'll take a look,' the airline replied.
Qantas told the media that the issue was resolved and Mr O'Neil was only charged the usual amount.
'While we know that customers really value extra legroom, the price displayed was definitely a bit of a stretch,' they told Daily Mail Australia.
'We can confirm the passenger was charged the correct amount of $70 per sector for the extra legroom and we're investigating what caused the incorrect amount to be displayed.'
By Joe Cusmano