Cebu Pacific Resumes International Operations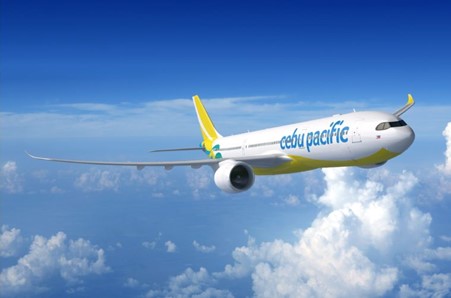 Cebu Pacific resumed direct flights to Sydney and Seoul, Korea, on 1 July and 3 July 2022.
Following the relaxation of travel restrictions in both the Philippines and Australia, Cebu Pacific will operate the Manila-Sydney service on Mondays, Wednesdays, and Fridays.
The flight will leave Manila at 23.20 and land at Sydney Kingsford Smith Airport at 09.50 the next day. Every Tuesday, Thursday, and Saturday, it departs Sydney at 11.20 and arrives in Manila at 17.50.
The Cebu-Seoul service will run twice a week on Thursdays and Sundays.
The flight will leave Mactan Cebu International Airport at 12.25 p.m. and arrive at Incheon International Airport at 6.10 p.m.; the return flight will leave Seoul at 6.55 p.m. and arrive in Cebu at 10.50 p.m.
Following the relaxation of restrictions in the Philippines and Australia, Cebu Pacific will operate flights between Sydney and Manila three times per week on Tuesdays, Thursdays, and Saturdays.
Australian citizens can enter the Philippines without a visa for 30 days, and fully vaccinated travellers are no longer required to complete a pre-departure COVID test.
Cebu Pacific Chief Commercial Officer Xander Lao expressed his company's delight in expanding its Asia Pacific presence and resuming the Sydney-Manila route after more than two years to reconnect Australia and the Philippines.
"We know many people are looking forwards to visiting our wonderful country with its beaches, natural beauty, and charm, and it also allows Filipinos to reunite with friends and family." To meet demand, we will continue to focus on improving seamless connectivity across our network," Mr Lao said.
Cebu Pacific seats to Manila are now priced from AUD$299 base ticket until 6 July 2022 for travel from 1 February to 30 June 2023 — this is in addition to the month-long seat sale from AUD$309 for travel from 1 August 2022 to 31 January 2023.