Cathay Pacific Increases Frequency to Sydney From November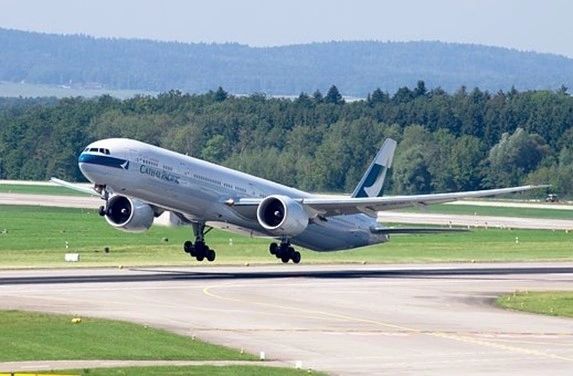 Cathay Pacific is the latest airline to announce plans to resume service to Sydney on November 1, when quarantine restrictions for fully vaccinated passengers will be eliminated in New South Wales and Australia's travel ban will be lifted.
The A350-1000 aircraft, equipped with Cathay's latest business class seats, 32 premium economy recliners, and a total of 256 seats in economy class, is used on all trips.
Due to Hong Kong's stringent entrance rules, which include a 14-day quarantine period, double-vaccinated Australians are also booking aboard the Sydney-Hong Kong aircraft. However, this flight is more likely to be the initial leg of a longer trip to other locations on the CX network.
Under the following conditions, passengers can travel to or from Hong Kong by plane:
1. There is only one booking for their entire trip.
2. If they meet the entry requirements, they will be admitted to their final destination.
3. Passengers are responsible for their own luggage until they reach their final destination.
4. As a result of their origin, they have received their onward boarding pass(es).
5. The time difference between flights is no more than twenty-four hours.
Air New Zealand operates at limited capacity since March 2020 but will resume operating 10 flights a week to and from the NSW capital if quarantine restrictions for Australian citizens, residents, and their family members are abolished.
There will be three flights a week on CX101/100 between Hong Kong and Sydney, and three on CX139/138 on Tuesdays, Fridays, and Sundays.
As a result of Singapore Airlines last week opening sales to qualified passengers on its 17 weekly Sydney flights, Cathay Pacific has increased its capacity. Flights from Bangkok to Sydney will be resumed by Thai Airways International as well.
Hong Kong's airline has been heavily hurt by the city's tight COVID rules, so any boost in capacity is welcome news.
Passenger numbers were 94% below pre-pandemic levels in September, underscoring the severity of the restrictions.
One bright spot for the struggling airline was a 180 per cent increase in passengers over the previous year, largely due to student travel.
Cathay recorded 131,774 passengers in the previous month, with September 17th marking the airline's busiest day since March 2020.
However, this only translates to 6562 passengers, demonstrating how severely the COVID limits have hampered the airline.
Revenue passenger kilometre traffic climbed by 158.7% year-on-year, while capacity increased by 40.4%, but was still down by 87.4% from September 2019 levels.
Annual growth in the passenger load factor was 20.9 percentage points, bringing the figure to 45.8%.
By Joe Cusmano