Boeing Delays Might Push Emirates To Pursue Airbus A350s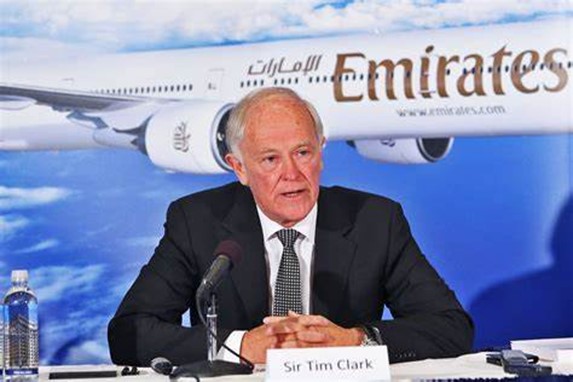 Sir Tim Clark, president of Emirates, has said the Gulf airline might consider speeding deliveries of Airbus SE A350 planes if Boeing Co. fails to deliver the rival 777X model on time.
According to reports, Emirates will meet with the US manufacturer to discuss the current timeline for the wide-body aircraft that was supposed to arrive in June 2020 but is now expected to arrive in late 2023 at the earliest. Could lead to an assessment into whether there is a case to bring the A350 in earlier than initially planned.
At the Dubai Airshow, Clark told Bloomberg Television, "You can never say never." "We'll see how far they've progressed after the conclusion of the Boeing negotiations we're going to have. A350-900s from Airbus will also be arriving soon. This will be looked at, and we'll see what works best for the network."
The grounding of Boeing's 737 Max model has led to more scrutiny, which has resulted in a lengthier regulatory certification procedure for the 777X. As far as when the aircraft would arrive, Clark said that "it's anyone's guess."
We're not convinced they're out of the woods yet," he remarked. "It's a matter of the external input, the agencies that are involved in the build and certification of the aircraft that Boeing has to make their peace with. Boeing has to address several concerns that remain."
There has been a 50 per cent increase in passenger demand since the coronavirus epidemic ended, and freight demand has remained robust, Clark added. The A380 superjumbo's business class cabins are "quite full," according to Clark.