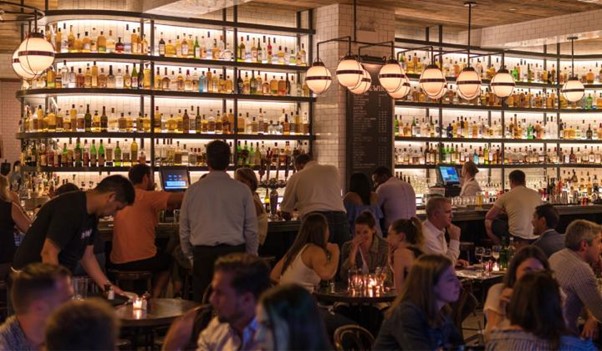 Every year lists of the top restaurants in various cities, countries, and continents are compiled. As is customary, the world's leading cities for cuisine will be revealed in 2022. Users of TripAdvisor, who report on restaurants (and hotels) across the globe daily about their highs and lows, decided on the top 25 greatest cities to dine in.
Globally, food tour bookings jumped 57% last year, with massive traveller interest around the world
Italian cities, unsurprisingly, have received much traveller fanfare
Travellers from Canada (594%), the UK (583%), and Australia (489%) are leading the way with food experience booking growth
Travellers are increasingly seeking out unique eating experiences that go beyond what they can get at a hotel or restaurant in their chosen location. Exploring a new city's cuisine, whether it's creating your own pizza in Rome or trying the city's famous beignets in New Orleans, is always a memorable experience.
This year, Rome takes the top spot in the rankings, and the "traditional" reasons for doing so are evident. Rome gets the top spot in the rankings of architecture, fantasy squares, and a legendary cuisine that can fascinate visitors from all over the world.
Let's find out why these cities were chosen as the finest locations to dine in throughout the world.
Let's see the complete ranking of the 10 best cities of 2022 for food lovers according to TripAdvisor:
Rome is in the driver's seat. Tourists and those who enjoy traditional Italian cuisine will find Rome to be a treasure chest, despite the city's many drawbacks. The following are, in the words of Roman food lovers, the primary reasons for their love and admiration:
Coda alla vaccinara (Oxtail stewed in a wine, tomato and herb sauce)
Artichokes alla giudia (One of the best-known dishes of Roman Jewish cuisine. Whole fried Roman artichoke.
Fresh pasta
Coffee and Gelato
The heritage of a distinct and popular food has helped the city rise above the rest of the world's cities. From the squares to the landmarks, the eateries nearly always overlook views of the city. The corners of Rome are real, for better or worse.
While tradition is the Master of Food in Italy, other towns are the most popular locations for entertainment and tourism. One of them wins the competition between the world's top cities: Dubai, followed by London and Cancun.
Source: TripAdvisor