Airlines In The U.S. Are Betting on Busy Thanksgiving Traffic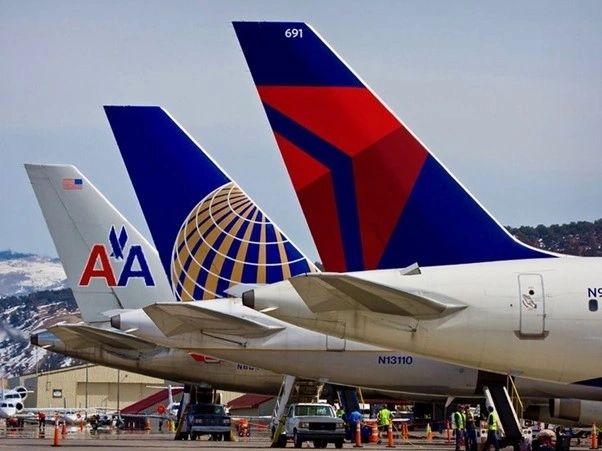 More COVID-19 cases and new European regulations have impacted airlines' operations. In addition, there has been a rise in pandemic-related hospitalizations in some parts of the U.S.
Airlines in the United States, on the other hand, believe they will rebound and do well over the week of Thanksgiving. Airlines like United Airlines, American Airlines, and Delta Air Lines, among others, are expected to benefit from the projected increase in travel during the Thanksgiving holiday week.
Due to COVID-19, airlines saw a significant drop in revenue in 2020, which is no longer news. However, this year has seen a marked improvement. The most recent example of this is the third quarter of 2021, in which airlines performed well. Passenger revenues for most airlines increased dramatically year over year during this time period as an increasing number of people chose to fly again equipped with vaccinations.
During the Thanksgiving holiday weekend, the demand for air travel is expected to increase. In light of the TSA's prediction of screening about 20 million passengers over the Thanksgiving holiday, it is clear that travel will be heavy during this time period."
"We believe that travel may be very near to pre-pandemic levels this holiday season, and we are staffed and prepared for the holiday travellers," said TSA chief David Pekoske. " It's equally crucial for travellers to be prepared with travel advice for the most efficient checkpoint experience," stated TSA. TSA has deployed technologies that boost detection capabilities and eliminate physical touch. The top line of U.S. airlines is projected to increase even more in the December quarter if passenger volumes reach the predicted peaks.
Airlines are preparing for an increase in demand. This will allow more and more individuals to travel by plane because of ideal weather conditions.
During the Thanksgiving period, Delta expects to carry up to 5.6 million people. The number of passengers flying with Delta over the Thanksgiving holiday period is expected to rise significantly from the 2.2 million who flew with the airline last year. Leisure travel is projected to see a significant uptick throughout the holiday season as people gather with friends and family.
Delta hired more customer support and reservation staff to handle the increased demand during the busy period. As the number of flights increases, Delta will need to beef up its efforts in hiring flight attendants. Its third-quarter 2019 top-line climbed more than 100 per cent year over year due to an increase in passenger numbers.
During the Thanksgiving travel period, United Airlines aims to transport more than 4.5 million passengers. The forecast turns out to be roughly 88% of passengers transported by United in 2019 (pre-coronavirus).  During the Thanksgiving holiday, United Airlines will increase its domestic flight schedule by 700 flights. The airline expects to operate around 87% of its 2019 pre-pandemic domestic flights.
There was no Thanksgiving passenger volume projection from American Airlines, unlike Delta and United. Since the airline recently cancelled several flights due to bad weather and a lack of staff, this could be the reason.
For American Airlines flight attendants who work during the holidays, sources say they're earning a 50% raise in pay. Despite the difficulties, American Airlines intends to fly 5,000 flights a day throughout Thanksgiving week. On average, the planned schedule is only 8% behind where it was two years ago.