Airlines Get Ready To Fly Again But What Will Be The Airfare Cost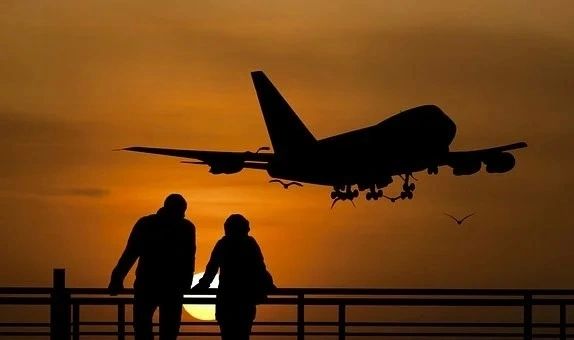 When borders reopen, domestic and international airlines are bracing for a flood of tourists, as well as individuals who have not travelled to see their family in nearly two years.
The first stage will be available to Australians this week, when they will obtain an international proof-of-vaccination certificate, bringing abroad travel one step closer as the country approaches the first key vaccination milestone in the COVID-19 recovery plan.
International travel will restart in three stages, the first of which would allow fully vaccinated Australians to return home and citizens to leave.
The second category is for priority visa holders, such as students and employees. Allowing fully vaccinated international visitors, including tourists, into Australia would be the third phase.
However, there is one major question about international and domestic travel: how much will it cost?
Qantas had expected to restart flights to destinations with high COVID-19 immunisation rates in November. Singapore, the United States, Japan, the United Kingdom, and Canada are among them.
The federal government is in talks with Singapore to expedite a so-called "green lane" travel deal, and Singapore Airlines has already released more than 32,000 tickets for flights between Singapore and Sydney before Christmas.
According to Australian Federation of Travel Agent's chair Tom Manwaring, all airlines are currently loading their travel schedules for November and December.
Australia had 52 airlines flying in and out of the country before COVID-19.
"It will take six months for all airlines to sign on," Manwaring predicts. "Qantas, Singapore Airlines, Emirates, Etihad, Qatar, Air New Zealand, and American Airlines would begin flying immediately, with reasonable fares," he claims.
'We expect average long-haul tickets to be around $2000 to $2500, with Asia accessible for around $1000.' 'Every airline wants their seats occupied' Manwaring said.
"Domestic costs for Christmas are going to be higher because this is normally peak season," adds Manwaring.
"However, we expect average long-haul prices to be around $2000 to $2500, with Asia being accessible for under $1000," he says. "Every airline wants to fill its seats."
Qantas CEO Alan Joyce says the airline has already been extremely busy on the international front, notably with its London and Los Angeles itineraries, due to high demand from individuals wishing to visit family and friends.
"Domestically, there's still a lot of uncertainty," Joyce explains. We anticipate Tasmania will open up when they reach 90% [vaccination rate], and South Australia when they reach 80%. Queensland is in a state of flux, while Western Australia will not reopen until the new year. "We know that Victoria and New South Wales will open up to each other in November."
"However, with the markets that will open up, we'll be activating a big number of aircraft and people to get Australians flying again," he says.
According to Haydn Long, corporate affairs manager at Flightcentre, clients should expect excellent offers to get travel flowing again.
"Pricing will be quite standard once things settle down." "We anticipate substantial demand when outbound travel resumes, but there will also be healthy competition among airlines and significant capacity," he says.
According to him, a significant focus would be on destinations with high immunisation rates.
"Outside of Australia, we see some relaxations between the United States and Europe, as well as the United Kingdom, and a trans-continental bubble between Germany and Singapore," Long says.
"While we haven't received all of the information, most nations will require travellers to be fully vaccinated and to show proof of immunisation."
According to Chris Zeiher, senior director of Lonely Planet, there is clear evidence that locations should have secure travel bubbles.
"Qantas has flights to Fiji, Singapore, the United States, Canada, the United Kingdom, Japan, and New Zealand." "We expect to see Hong Kong, Vietnam, Thailand, and Indonesia on the list in the first quarter of 2022," he says.
"I would expect a frenzy of demand from individuals desperate to see loved ones who are based abroad," Zeiher predicts.
"Pricing may initially be on the pricier side upon restart; but, airlines want to get customers into seats, so a flurry of deals are expected to be provided beginning early next year after consistent routes are established."
Manwaring advises that, in addition to ensuring that you have a current vaccination passport stating that you are properly immunised, now is the time to double-check that your passport has not expired.
He claims that due to high demand, there may be significant delays in passport processing periods. "When things open up, we don't want thousands and thousands of individuals renewing their passports all at once," he explains.
By Joe Cusmano