Airlines Demand End To Unvaccinated Passenger Hotel Quarantine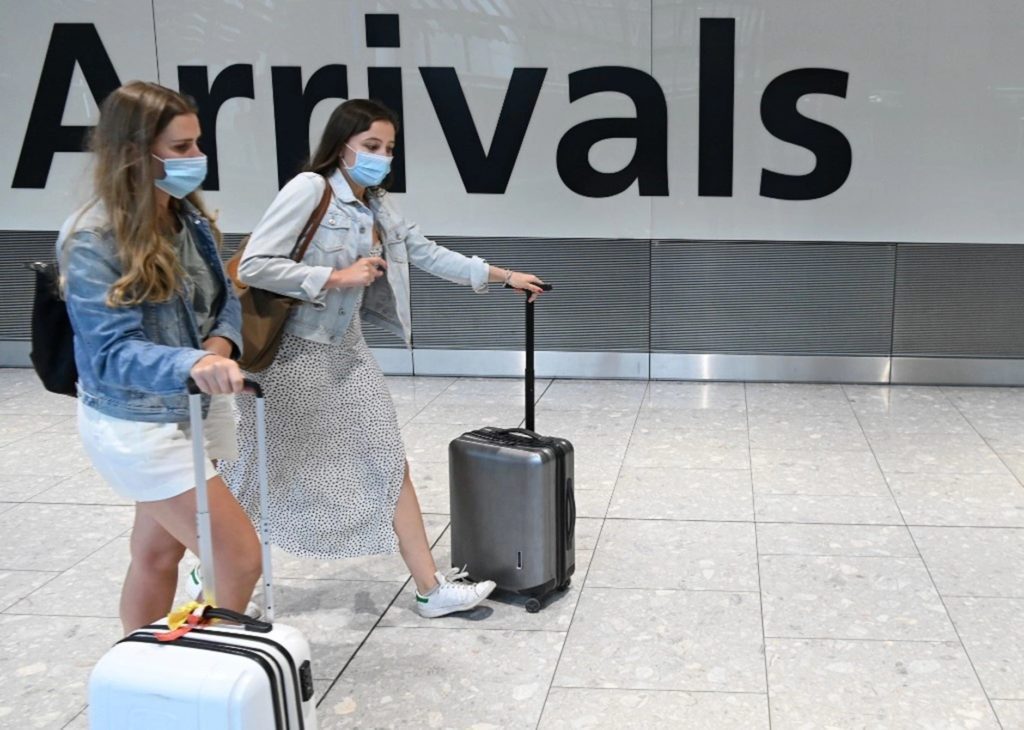 A group representing international airlines has urged to end the mandated 14-day quarantine for unvaccinated travellers, calling the procedure "redundant."
The Board of Airline Representatives of Australia (BARA), which represents 34 airlines that comprise up 90% of Australia's international flights, has urged the government to "evaluate the need" for hotel quarantine on capped unvaccinated arrivals.
According to BARA, with less than 100 unvaccinated visitors every day, home quarantine is a more appropriate and efficient use of resources.
"Quarantining this small cohort of passengers, who are then released into a community with COVID widely circulating, is not consistent with the stated rationale of hotel quarantine," the organisation said in a statement.
"If hotel quarantine were replaced with alternative measures, such as a period of home self-isolation and required testing, it would free up health and other resources that could be better deployed in supporting the current wave of infections within communities."
BARA cited a recently completed National Review into hotel quarantine, which concluded that "hotel quarantine is difficult to tolerate, especially for vulnerable people."
"It is an expensive resource and requires a highly specialised workforce to support the system including clinical, welfare and security services to mitigate risk and discharge the duty of care obligations."
The organisation also cited the Australian Health Protection Principal Committee (AHPPC), which recently stated, "While international travellers now have a higher risk of infection, this may alter when Omicron spreads throughout the community."
According to BARA executive director Barry Abrams, Hotel quarantine is a "resource-demanding exercise for everyone involved" that was adopted when Australia experienced little to no community transmission of COVID-19.
"With over 400,000 active COVID-19 cases now in the community, the merits of 14 days mandatory quarantine for this small cohort of passengers − who already have a negative COVID-19 test before departure to Australia − does not seem to fit well with its stated purpose," Abrams said.
It comes after Abrams and BARA criticised the Western Australia government for reversing its planned border reopening, which will leave up to 20,000 Western Australians trapped overseas indefinitely, with arrivals limited to 265 individuals per week.
The WA government proposed that residents fly into neighbouring states, which no longer require any quarantine period for fully vaccinated Australians and visa holders and have no cap on vaccinated arrivals, before returning home and completing two weeks of quarantine.
However, present border limitations require that all domestic entrants be granted an exemption to enter the state.
Furthermore, Abrams stated that such a notion emphasises the necessity to eliminate flight caps and allow home quarantine measures for international visitors landing directly in WA.
"The recent announcement over home quarantine arrangements via entry into other states such as New South Wales, Victoria, Queensland and South Australia is difficult to understand," Abrams said.
"Why cannot the passengers fly direct into Western Australia and then home quarantine? And why have hotel quarantine at all then?"
Source: Australian aviation