Air New Zealand B777-300ER Returns From 600 Days Of Grounding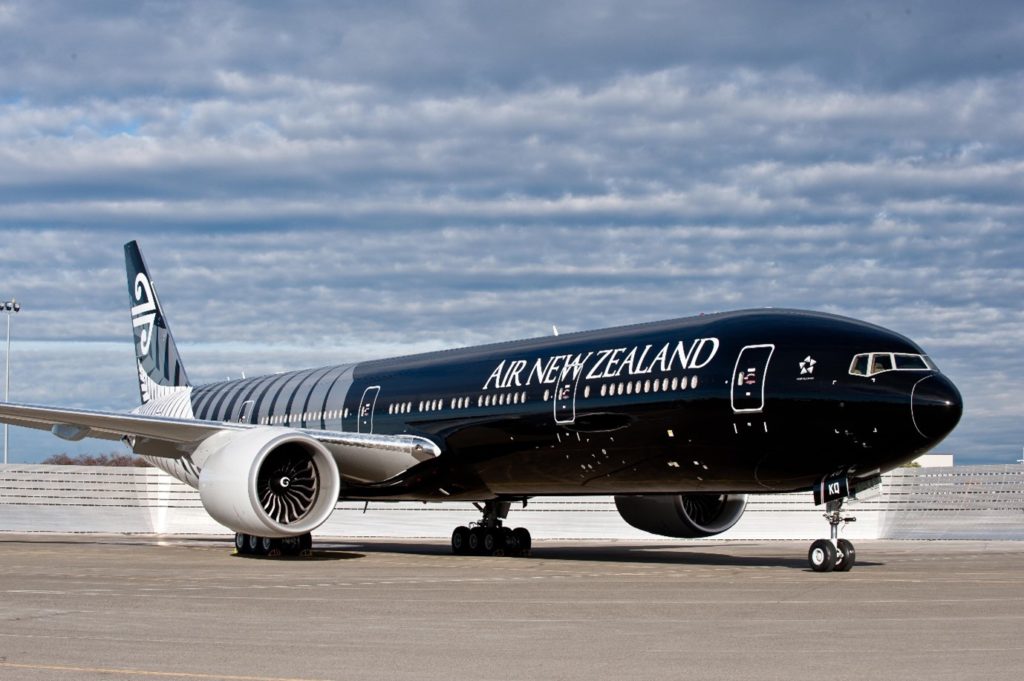 One of Air New Zealand's Boeing 777-300ER jets returned to service after being grounded due to the COVID-19 pandemic, which affected the whole fleet.
The B777-300ER is the largest aircraft in New Zealand's flag carrier fleet. According to Cirium, the number one source of aviation and air travel data, the airline has seven of these planes in storage.
AKL Airport stated on social media that a two-hour test flight of ZK-OKQ, the All Blacks-themed jet, was completed on 8 February 2022, after about 600 days in hibernation.
According to FlightRadar24, the first scheduled flight has been to Melbourne on 10 February 2022.
Eight of Air New Zealand's 777-200s have been decommissioned in 2020, and the larger 777-300s will be phased out by the 787 Dreamliner by the end of the decade as well.
Air New Zealand intends to retire its Boeing 777 aircraft by the end of the decade and replace them with 787 Dreamliners that it has already ordered from Boeing.
According to the local news, the aircraft will exclusively carry freight between New Zealand, Australia, and Los Angeles to export food from New Zealand across the world. If demand permits, the airline aims to bring back additional B777-300ER planes.
Air New Zealand chief operational integrity and safety officer David Morgan told the NZ Herald, "It's a positive sign that there is light at the end of the tunnel, and while it's only flying cargo, to begin with, we are hopeful that as the border restrictions continue to ease, we will be welcoming customers back on board soon," Morgan says.
According to Morgan, "Our cargo company is in the middle of its busiest season with New Zealand products in great demand throughout the globe, so this additional 40 tonnes of belly capacity is a much-needed boost for New Zealand exporters."
As a result of the pandemic, New Zealand has closed its borders, significantly limiting the operations of Air New Zealand.
Prime Minister Jacinda Arden announced a five-step plan to open borders on 3 February 2022, beginning with allowing Kiwis to return from Australia on 28 February 2022. According to Air New Zealand, the first day of travel for flights between Australia and New Zealand was almost sold out as of 4 February 2022.