Western Australia Finally Opens The Borders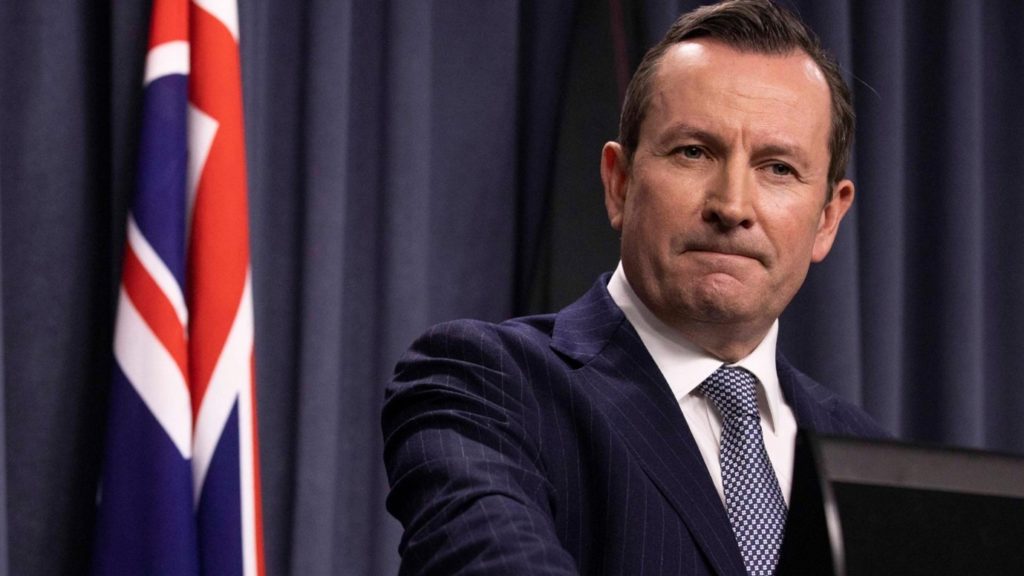 The hard border between Western Australia and the rest of the country will be removed in March, allowing the state to finally reopen.
Premier Mark McGowan said that the border would reopen at 12:01 a.m. on Thursday, March 3, allowing those who have been triple-dosed with the COVID-19 vaccination to walk across the border without being subject to quarantine.
This follows Mr McGowan's postponement of the border reopening for February 5 in January, citing a high transmission of COVID-19 cases on the east coast as a reason for the postponement.
"Eventually, there comes the point where the border is ineffective when you get to high numbers within the state," he said.
Mr McGowan said that delaying the opening of Western Australia's border from its planned opening date of February 5 had saved hundreds of lives.
"Proceeding with the original plan on February 5 would have been a completely unforced error," he said.
"Instead, we created a safe pathway for tens of thousands of Western Australians to come home."
Mr McGowan has stated that the state will achieve above 70% triple vaccination rates by March 3, even though some Western Australians will be "apprehensive" about the reopening.
"March 3 will be a positive step ahead for Western Australia, and it will be a safe step forward."
Interstate passengers will be required to take a RAT within 12 hours of their arrival, as well as to have had three doses of the COVID-19 vaccination.
International arrivals will also be required to complete a RAT within 12 hours of their arrival.
Returning Australians who have not been vaccinated will be required to spend seven days in hotel quarantine.
Mr McGowan said that the date established for the opening of WA's borders is final.
"This date is set in stone, and I don't see any circumstances in which it could be changed," he said.
Mr McGowan said that he was unable to predict when the limits in the state would be lifted and that they would remain in effect for "a significant period of time."
He claimed that other governments had been too fast to relax restrictions, citing the example of New South Wales, which removed restrictions only to later reintroduce them.
Mr McGowan has also indicated that COVID-19 restrictions in the state will be enforced.
From 6 a.m. on February 21, the requirement for indoor masks will be expanded state-wide.
Level one measures will be implemented in Perth, Peel, and the southwest, as well as the Great Southern, Wheatbelt, and Pilbara.
Mr McGowan indicated that these are the regions where there is community transmission of the virus.
Level one measures include the two-square-metre rule, which applies to all hospitality facilities, cultural venues, fitness centres, hair and beauty salons, and places of worship.
Theatres, cinemas, and major stadiums will be limited to 75 per cent of their capacity.
Nightclubs will also be subject to the two-square-metre restriction, with a capacity of 500 people.
Dancing and standing consumption are still permitted.
"We're attempting to establish a safe balance," Mr McGowan explained.
Home gatherings will be limited to 30 people, while private outdoor events that are not held at a person's residence will be limited to 200 people.
Hospitals, disabilities, and aged care facilities would only allow four visitors every day, but Mr McGowan has indicated that there will be exceptions in humanitarian circumstances.
Mr McGowan has stated that bottle shops throughout Western Australia will be removed from the list of locations where confirmation of COVID-19 immunisation is required.
In the last 24 hours, 194 new local COVID-19 cases were reported in Western Australia.
In addition, the state reported eight cases involving travel.
There has been an increase in cases from the 177 local infections recorded yesterday.
Because of the transmissibility of the Omicron variant, Mr McGowan believes Western Australians will witness a "continuing increase in cases in the days ahead."
There are no COVID-related patients admitted to a hospital or intensive care unit in the state.