Singapore Opens VTL Lane with India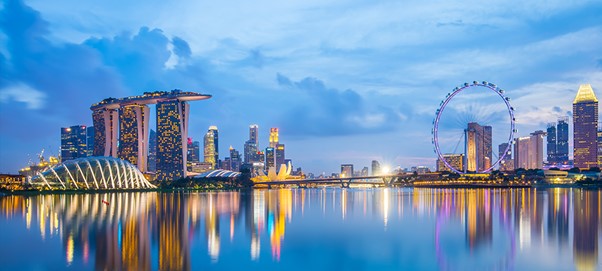 The vaccinated travel lane (VTL) between Singapore and India will begin on November 29 with six designated daily flights from Chennai, Delhi, and Mumbai.
According to the Civil Aviation Authority of Singapore, applications for the vaccinated travel pass for short-term visitors and long-term pass holders from India opened on Monday (November 22).
The Civil Aviation Authority said that it had secured an agreement with India's Ministry of Civil Aviation to resume scheduled commercial passenger flights between the two nations.
Non-VTL flights can also be operated by airlines, although passengers flying into Singapore on non-VTL flights will be subject to current public health restrictions.
"The airlines will release the timetables for the VTL and non-VTL flights as soon as they are available," it said.
The authorities also reminded travellers that there was no need to rush to apply for the pass. Applications will be accessible for expected entrance dates from November 29 to January 21 next year or seven to 60 calendar days.
It is highly recommended people planning to enter Singapore after December 1 apply by November 24.
The Civil Aviation Authority of Singapore further said that fully vaccinated Singaporeans and permanent residents, and children aged 12 and under do not need to apply for a vaccinated travel permit to enter Singapore under the VTL.
All short-term visitors and long-term pass holders who fulfil the VTL standards will be issued a vaccinated travel pass.
To expedite the application process, vaccinated travel permit candidates should provide their passport, digital evidence of vaccination, and a Singapore address for self-isolation until the findings of their on-arrival Covid-19 polymerase chain reaction test.
At 6 p.m., applications from India, Finland, and Sweden will be accepted.
"Travellers from these countries will not be able to apply for a (vaccinated travel pass) before 6 p.m.," the authorities stated.
Under the VTL, fully vaccinated travellers from VTL countries may enter Singapore without quarantine but must undertake Covid-19 testing two days before departure and upon arrival at Changi Airport.