Singapore Abandons Testing And Opens VTL To More Countries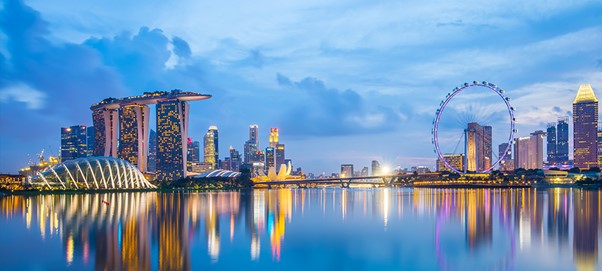 In the last two years, what used to be one of the most pleasurable travel experiences arriving or transiting Singapore changed into one of the most agonising. In the past, Singapore has had some of the most complicated and ever-changing transit and admission requirements, but this is poised to change for the better!
Singapore will no longer need travellers to undergo a PCR test and isolate upon arrival at Changi Airport, with daily testing also being scrapped to encourage tourism and restore its status as one of Asia's key travel hubs.
Arrivals in Singapore will no longer have to pay $125 and will instead be offered a $15 quick antigen test within 24 hours of arrival, starting today 22 February. Even though they are still monitored assessments, the process has been dramatically simplified.
If you are entering the country, you must also take a test 24 hours before departure.
Singapore will also restore and gradually raise quotas imposed on vaccinated travel lanes, the Ministry of Health said in a statement Wednesday, while expanding the VTL programme in the coming weeks to include Qatar and the United Arab Emirates, both of which are major transit hubs in their own right, as well as Hong Kong, the Philippines, Israel, and Saudi Arabia, and the VTL for Thailand will be expanded beyond Bangkok to include flights from all Thai cities.
Visitors entering Singapore would no longer be required to stay in a VTL country for 14 days before arriving at Changi. That requirement would be reduced to seven days, making it easier to arrange multi-country trips.
These rules, of course, apply only to passengers from category I nations (those with low case numbers). You may get the most recent VTL list here. The VTL list is expected to grow rapidly to allow more people to enter and exit Singapore.
Pre-departure testing will no longer be required for passengers in transit as of 22 February. This is good news, especially for travellers visiting a third nation where covid testing is not required for entrance, such as the United Kingdom.
Because of this, Qantas postponed its Singapore transit routes to the United Kingdom, but with this news, perhaps Qantas may reschedule the flights.