QUEENSLAND WILL CLOSE ITS BORDER TO ALL OF NEW SOUTH WALES & ACT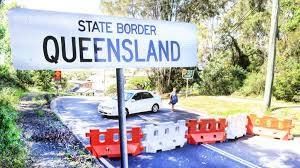 From 1am this Saturday 8 August, both NSW and the ACT have joined Victoria in being declared as coronavirus 'hotspots' by the Queensland government, meaning anyone travelling from the two states will soon be banned from entering Queensland.
Moreover, Queenslanders returning to their home state after travelling will be sent to mandatory hotel quarantine for 14 days at their own expense.
In a statement, Queensland Premier Annastacia Palaszcuzk said: "Victoria hasn't improved as we hoped, and I won't wait for New South Wales to get any worse".
"I will not risk our state's economic recovery by allowing COVID to spread. I will do everything I can to protect Queenslanders and the economy."
The move comes after the state closed its borders to travellers from the Greater Sydney region last week, with Queensland's Premier at the time threatening to "slam the border shut" to the entire state.
Speaking to the press, Palaszczuk said her decision was influenced by a number of people who had breached the state's border requirements by lying to authorities about their whereabouts.
The crackdown will come into effect after it was also revealed that people were accessing the state through the ACT to get around tough border rules.
"This is the right decision for Queensland," she said. "We cannot put Queenslanders at risk – it is too important."
Meantime NSW tightens up Vic arrival policy MANDATORY hotel quarantine will soon apply to all New South Wales residents returning from Victoria in a bid to curb the spread of COVID-19.
The 14-day quarantine will be at the travellers' expense and will come into effect at 12.01am. All returning New South Wales residents, unless they live within the state's border regions, will only be allowed to return to the state through Sydney Airport.
Stay safe