Queensland to Reopen Border for New South Wales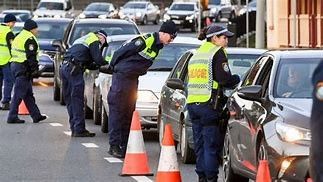 Queensland Premier Annastacia Palaszczuk announced this morning that the state will open its border with NSW on the 1st of February.
Ms. Palaszczuk applauded NSW's ability to stem the December outbreak as the state recorded its 11th day in a row with no community transmission.
"Credit to New South Wales" Palaszczuk said at this morning's Today show on channel 9 when she made the announcement.
"Our Chief Health Officer was delighted last night when she briefed me, and I think it's great news."
The announcement means Greater Sydney will no longer be classified as a hotspot and residents across 35 local government areas will be permitted to enter Queensland without undergoing hotel quarantine from Monday.
NSW Premier Gladys Berejiklian found out about Ms. Palaszczuk's announcement during a radio interview that was happening while Ms. Palaszczuk made the announcement.
Ms. Berejiklian said she was not bothered that Palaszczuk had not informed her and that she was very happy. "The important thing is that the right outcome is achieved," she said.
"I hope this brings a lot of joy and relief to people and that people are reunited. That's my wish for them."
During the same press conference, Ms. Palaszczuk also called on the Prime Minister to provide more help to Queensland's tourism operators.
Meanwhile, South Australia's police commissioner Grant Stevens also announced this morning that the state will remove its 14-day quarantine requirement for travellers from Greater Sydney on Sunday 31 January.
"It's very evident that imposing these restrictions has a significant impact on families and communities, on business, on social activities between different groups," Mr. Stevens said
"So, we're trying to find that middle ground position where we're protecting South Australians but enabling as much travel as possible between states and territories, so this is a good step forward.
"We'll continue to monitor the situation in NSW, and as soon as we can remove that PCR testing for Greater Sydney, we'll certainly do that."
On Monday, Western Australia and the ACT reclassified NSW and Queensland as low risk states, and last week, Victoria and Tasmania announced the relaxing of their border restrictions to Greater Brisbane and regional NSW.
Earlier this month the Northern Territory reversed Greater Brisbane's hotspot status, allowing quarantine free travel for Queenslanders visiting the red centre.
Written by Joe Cusmano