Potential Spread Of Omicron At Global Level Is High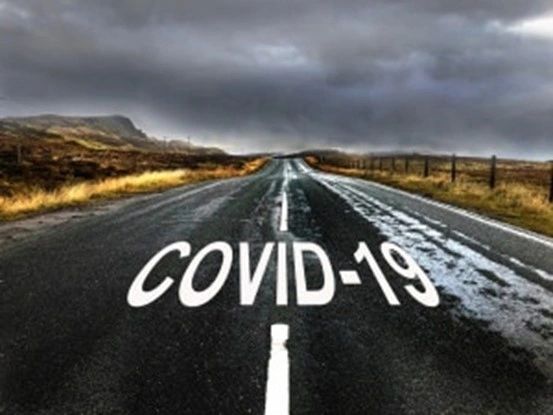 As the World Health Organization warns that the global risk from the omicron variant of the Coronavirus is "extremely high" and could result in future surges with "grave repercussions," governments throughout the world are shutting their doors tight again.
Although there are still "considerable uncertainties" about a new variant of omicron discovered in southern Africa, the UN health agency says "the likelihood of potential further spread at the global level is high" based on the possibility that mutations in omicron could escape an immune response and boost its ability to be transmitted between people.
A growing number of countries have enacted new travel restrictions to prevent the spread of the variant. Japan joined Israel in closing its borders to all international travellers just a few days after experts in South Africa discovered the new variant. All flights to and from Morocco have been suspended. Australia, the United States and several nations in the European Union have enacted bans on travellers from southern Africa.
It's been now two weeks since the new strain was discovered, and cases have been reported in a slew of countries.
"Many of us may believe that COVID-19 is over." Tedros Adhanom Ghebreyesus, director-general of the World Health Organization, warned that "it's not done with us."
A globalised, borderless society has made it nearly impossible to keep the genie in the bottle.
Despite the World Health Organization (WHO) warnings that border closings have little effect and can have a devastating impact on people's lives and livelihoods, many countries did exactly that.
They believe this could allow for more time to study the latest variant. Is it more contagious? More serious? More able to dodge vaccines. These are all questions that have not been answered.
As opposed to the tardy and haphazard response to COVID-19, the reaction to the new variant was swift.
EU Commission President Ursula von der Leyen praised South African President Cyril Ramaphosa, saying, "This time, the world demonstrated it is learning." To respond quickly to the crisis, South Africa's analytical work and openness in sharing the results were crucial. "I'm sure it saved a lot of lives."
Both Botswana and South Africa have been complimented by the World Health Organization (WHO) for their quickness in notifying the world of the new variant type.
When it came time to push for a ban on flights from seven southern African countries, von der Leyen did not let it stop her from succeeding in her goal. Last Monday, EU members Spain and Poland implemented travel and quarantine restrictions in response to the emergence of the new variant.
Before Portuguese authorities discovered 13 cases of omicron in the Belenenses professional soccer team, the disease had previously been detected in the EU, Belgium, Denmark, and the Netherlands, according to reports. According to the authorities, one of the groups had recently returned from a trip to South Africa. Due to a lack of players, it was forced to abandon its match against Benfica at halftime.
Dutch military police had to detain a husband and wife after leaving a hotel where they'd been held after testing positive and boarded a plane heading for Spain.
Although quarantine is optional, spokesperson Petra Faber said, "we assume people will act appropriately".
First Minister of Scotland Nicola Sturgeon cautioned that "there might already be some community transmission of this variation" after Scotland's first six cases were reported.
Japanese authorities have reimposed border controls that were loosened earlier this month for short-term business travellers, overseas students, and workers, even though no omicron cases have been found.
Japan's Prime Minister Fumio Kishida said, "We are taking the step as an emergency precaution to prevent a worst-case situation."
In the same vein, both Israel and Morocco have decided to ban all inbound aircraft for the next two weeks, beginning on Monday.
It's still uncertain whether omicron is more dangerous than other Coronavirus strains that have already killed over 5 million people, despite the worldwide concern.
In other world regions, though, authorities were taking a different approach.
Malaysian officials approved the partial reopening of the bridge between Malaysia and Singapore. Reopening of internal operations in New Zealand after months of the shutdown will go forwards despite a ban on travel from nine southern African countries.
There will be no more restrictions, and pubs, restaurants, and gyms in Auckland can reopen, Prime Minister Jacinda Ardern declared, ending a lockdown that began in August.
COVID has left New Zealand "in better shape than practically anyplace else," Ardern added, citing low death rates, an expanding economy, and high vaccinations.